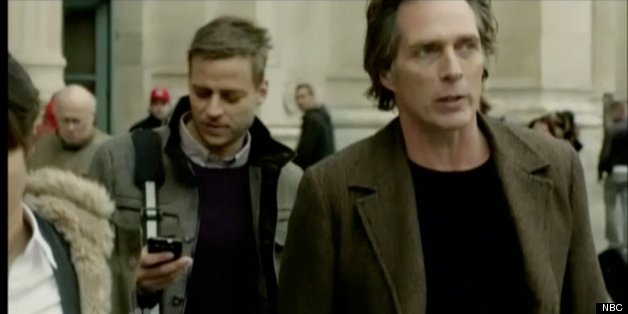 NBC's new series "Crossing Lines" premiered this week and this summer TV cop drama is a bit different than others that've come before it: It's set in Europe with a team of officers from all over the world.
"Crossing Lines" stars "Prison Break" alum William Fichtner as Carl Hickman, a disgraced New York cop who's asked to head up the international team, which will hunt down the world's most brutal serial killers.
HitFix's Alan Sepinwall says "Crossing Lines" bares a resemblance to another crime procedural. "It is ... 'Criminal Minds: Europe,' with the usual stories of creepy men and the women they terrorize being punctuated by continental scenery and moments where one cop's local idiom has to be translated for the others," he wrote.
Even if it does feel a bit familiar, Zap2It's Andrea Reiher liked the "Crossing Lines" premiere. "The team is a colorful group, plus Fichtner is a wonderful leading man. The show also has a feeling of more of a cable show than a network show, so hopefully NBC will keep carrying it because we want to see more," she wrote.
If you want to see more "Crossing Lines," tune in every Sunday at 10 p.m. ET on NBC.
TV Replay scours the vast television landscape to find the most interesting, amusing, and, on a good day, amazing moments, and delivers them right to your browser.

PHOTO GALLERY
Summer TV Guide