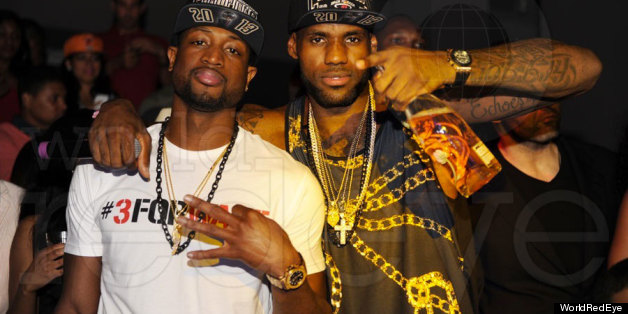 The Miami Heat's LeBron James, Dwyane Wade, and Chris Bosh threw back bottle after bottle of bubbly Thursday night at Miami's club Story after their championship win.
Just how much champagne was consumed?
Enough to warrant a $100,000 bar tab, reports ESPN, which club owner David Grutman was happy to comp the victorious team. Specifically that amounts to 100 bottles of $850 Pérignon and three $5,000 mega bottles of champagne holding three liters each.
See photos and video from their celebration at Story here.

That's only half what the Heat spent at last year's party at LIV for their post-NBA-championship win against the Oklahoma City Thunder.
The year prior, Grutman, who also owns LIV, did not comp the Heat-beating Dallas Mavericks who reportedly spent over $100,000 at their NBA Championship celebration at the South Beach club.
Meanwhile King James is still partying. Here he is at a Sunday night party at LIV: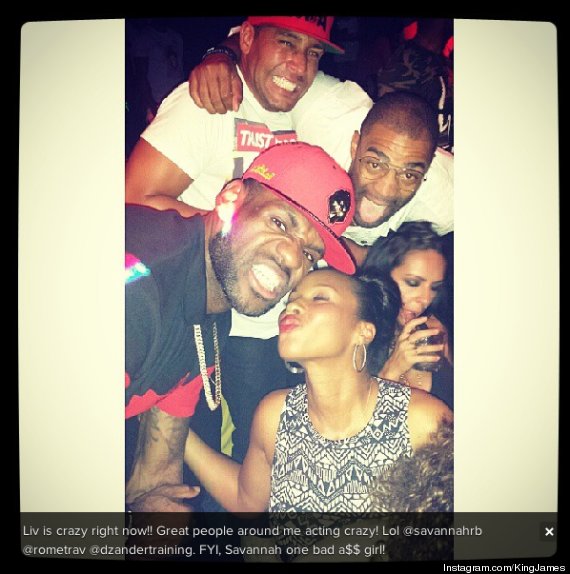 BEFORE YOU GO
PHOTO GALLERY
PHOTOS: Heat Celebrate NBA Title