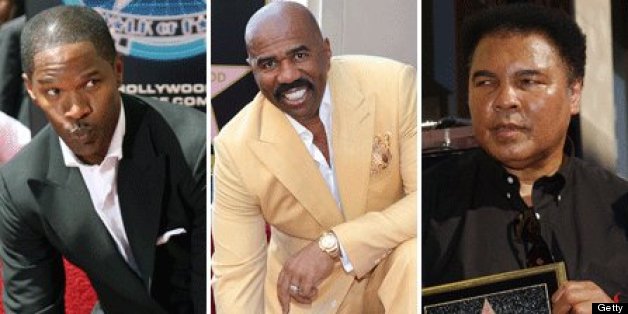 Since its inception in 1953, the Hollywood Walk of Fame has honored a multitude of celebrities spanning across the recording, television, radio, motion picture, and theater industry.
Created by former Hollywood Chamber of Commerce volunteer president, E.M. Stuart, "anyone, including a fan, can nominate a celebrity as long as the celebrity or his/her management is in agreement with the nomination," according to the organization's website. Upon selection, each chosen celebrity is then required to pay the Chamber of Commerce $30,000 for the creation and installation of their star.
And although seasoned industry veterans such as Denzel Washington and Whitney Houston have yet to receive their shining star on the prestigious sidewalk, inductees Steve Harvey, Tavis Smiley and Tupac Shakur have all made headlines in recent weeks for their respective space in tinsel town.
In celebration of the world-renown establishment, we decided to highlight a few of our favorite celebrities who have landed a star on Hollywood's Walk of Fame.

Let us know your favorite inductee in the comments section below.

PHOTO GALLERY
Hollywood Walk Of Fame: Black Inductees Through The Years