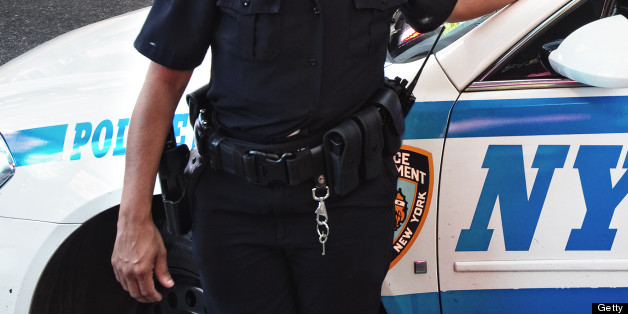 An NYPD officer says she was reprimanded for speaking Spanish while on duty.
The Daily News reports Jessenia Guzman was briefly talking to a fellow officer in Spanish, when several hours later she was called into her supervisor's office.
"It was just natural," Guzman said of the bilingual incident. "She walked by. She was going to get coffee. She said something. I responded (in Spanish). That was it."
Guzman's single sentence will now be a permanent smear in her police record. She has filed two federal equal employment opportunity complaints against the supervisor that issued her a "memo of reprimand."
A little-used rule prohibits NYPD officers from speaking a foreign language on duty, unless circumstances deem it necessary.
"We're a 24/7 operation," a NYPD spokesperson said, defending the policy. "We should be speaking one voice, which is English."
Whole Foods recently revised the company's employee language policy after workers were suspended for complaining about being prohibited from speaking Spanish while working.
News of their suspension outraged Latino groups nationwide.
BEFORE YOU GO
PHOTO GALLERY
Stop And Frisk Goes On Trial In NYC