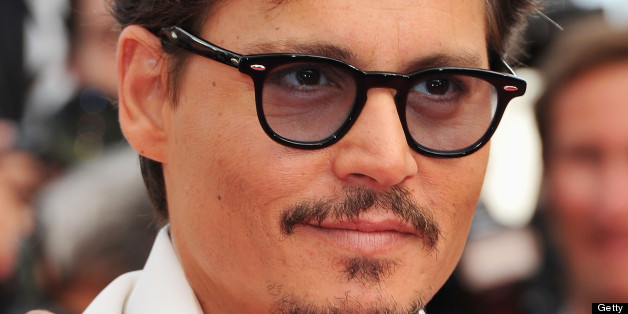 Johnny Depp is an adventurous soul, and he got his thrills on the stunt-filled set of "The Lone Ranger" by always being up for anything, including putting an enormous live scorpion into his mouth, says co-star Armie Hammer in a recent Playboy interview.
Despite that fact that the scorpions were almost too big to fit in a cereal bowl, Depp had no qualms. Hammer recounts, "After the scene, we went to check out the dudes who handle them, and one of the handlers just opened his mouth and one of the scorpions crawled out. I was like, "Okay, I'm good!" and walked the hell away. But Johnny said, "I want to try that!" and just shoved it into his mouth."
Though he turned 50 last week, there's no slowing down for the talented star, who plays Tonto in Disney's remake of "The Lone Ranger." He revealed in an interview that he has consciously decided to stop drinking, saying that he has no physical need for alcohol and wants to remain clear-headed.
So the scorpion-in-the-mouth thing was a totally sober decision. But we can't say that we're that surprised, as this is Johnny Depp after all. Hammer went on to say, "He's a total character—a bohemian and an artist in the truest sense."
BEFORE YOU GO
PHOTO GALLERY
Johnny Depp