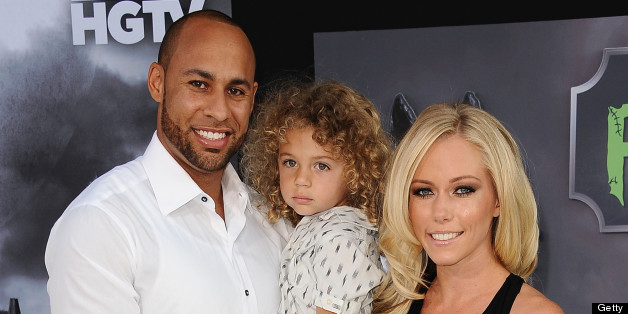 Looks like "Little Hank" could be a big brother very soon! After four years of marriage, overcoming postpartum depression following the birth of their first child and a recent Southern California getaway, Kendra Wilkinson and Hank Baskett are ready to try and expand their family.
"Our week vacation in Big Bear, we found this new energy with each other, a new love, a new fascination with each other," the 28-year-old mother of one told People. "And right now, we found the key to happiness. We have the key to marriage, we have the key to parenting, why not right now bring a new life into this world while we're happy. It just makes sense."
And Kendra, who just finished with the show "Splash" in April and has been quite busy gearing up for the "Kendra On Top" premiere later this summer, has definitely made time to prep for motherhood round two. Aside from already having a name picked out "that can go either way" for a boy or girl, they have a babymaking schedule in place -- "I'd say within two weeks we'll start trying," she told Celebuzz this weekend. "As soon as possible, we are 100 percent ready."
But Kendra and Hank aren't the only ones who "couldn't be more ready" for a new addition to the clan. "Little Hank keeps saying to us, I want a brother and a sister," she revealed. "So we have included him our decision, too."
BEFORE YOU GO
PHOTO GALLERY
Kendra Wilkinson