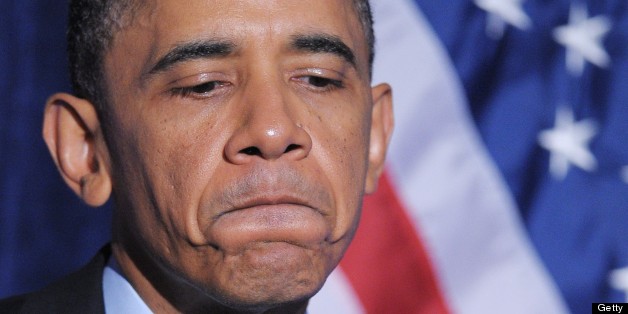 Organizing for Action, the nonprofit advocacy group committed to boosting President Barack Obama's agenda, has reportedly cut its fundraising goal for 2013.
On Sunday, The Washington Post reported that OFA "has halved a $50 million fundraising goal for its first year after slower-than-expected fundraising, according to people familiar with the group's plans. The decision came after the group reversed course and said it would not accept corporate funds."
OFA did not return a request for comment from The Huffington Post.
Last week, OFA launched a seven-figure ad campaign promoting Obamacare, as the administration works to persuade more Americans to sign up for health care under the president's signature law. The group is also targeting 75 congressional districts for a push on immigration reform this summer.
Jon Carson, the group's executive director, said OFA is currently focused on seven issues: budget and economic development, comprehensive immigration reform, gun violence, climate change and the environment, women's issues, Obamacare and local issues (such as marriage equality and fair elections). The organization has received some criticism from progressive activists for its refusal to criticize the Obama administration.
BEFORE YOU GO
PHOTO GALLERY
Obama's Handshakes Around The World