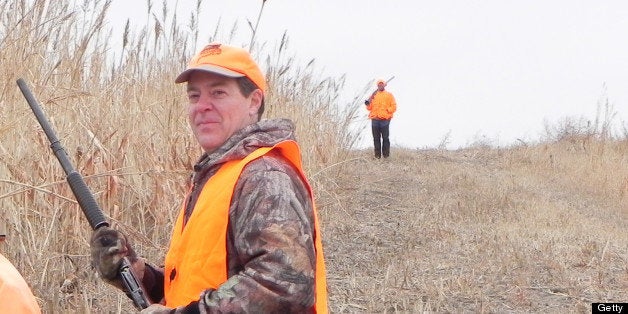 Kansas' moderate Republican insurance commissioner is accusing conservative Republican Gov. Sam Brownback of doing anything it takes in an attempt to seize "absolute control" for conservatives in the state's political offices.
Insurance Commissioner Sandy Praeger, the last moderate Republican in statewide office, told The Kansas City Star that Brownback has "proven he can take anybody out" when they run for reelection in his quest for total conservative control. Praeger is the latest in a long line of moderate Republicans to make the accusation against Brownback, and her remarks are a continuation of a bitter GOP civil war which paralyzed state government last year.
"I hear (other Republicans) saying they want to get rid of all the moderates and the Democrats," Praeger told The Kansas City Star. "But why? They've got control. I don't know why they need absolute control."
Praeger, a three-term insurance commissioner who has endorsed expanding Medicaid and a state-run health insurance exchange, is not seeking reelection next year. She said she is considering endorsing Democrats, and has ruled out challenging Brownback for the governorship.
Conservative and moderate Republicans have been at war for several years in Kansas, with conservatives targeting a series of moderate Republicans in the state Legislature for elimination during last year's Republican primary. The primary battle came after two years of the state Senate, which is controlled by moderate Republicans, blocking a series of conservative moves by Brownback and the state House, which is controlled by conservative Republicans. Brownback's forces were assisted by outside groups including the Kansas Chamber of Commerce and the Koch brothers-backed American for Prosperity.
In the 2012 primary, conservatives won back the state Senate. Then-state Senate President Steve Morris (R-Hugoton), the leader of moderate Republicans who lost his own primary, told The Huffington Post at the time that Brownback and others wanted to create an "ultraconservative utopia" in Kansas.
The sales tax debate featured Democrats and the few remaining moderate Republicans in the Legislature seeking to oppose Brownback's plan.
While most of the attention in Kansas has been focused on the Republican civil war, state Democrats have had their own internal divisions. While Kansas Democrats have been largely united on economic issues, social issues have divided the party. State Rep. Jan Pauls (D-Hutchison), the state's leading anti-gay Democrat who legally lives in an abandoned church, has broken from her party in her opposition to abortion and gay rights. She also led a group of Democrats who joined with Republicans to co-sponsor a new law to block the enforcement of federal gun laws in the state. The federal government is threatening to sue Kansas over the new law.
BEFORE YOU GO
PHOTO GALLERY
U.S. State Capitol Buildings