Oh, it's just Katie Holmes and Suri Cruise in New York City over the weekend. The 34-year-old "Mania Days" actress was chaperoning Suri, 7, and her friend as they made their way up to the park on Sunday in summer dresses and with stuffed animals in tow.
Nearly one year ago to the date, Holmes shocked the public when she filed for divorce from her husband of five years, Tom Cruise. The pair quickly reached a divorce settlement in July, with Holmes receiving primary physical custody of Suri and Cruise, generous visitation rights.
For more photos, click through to X17.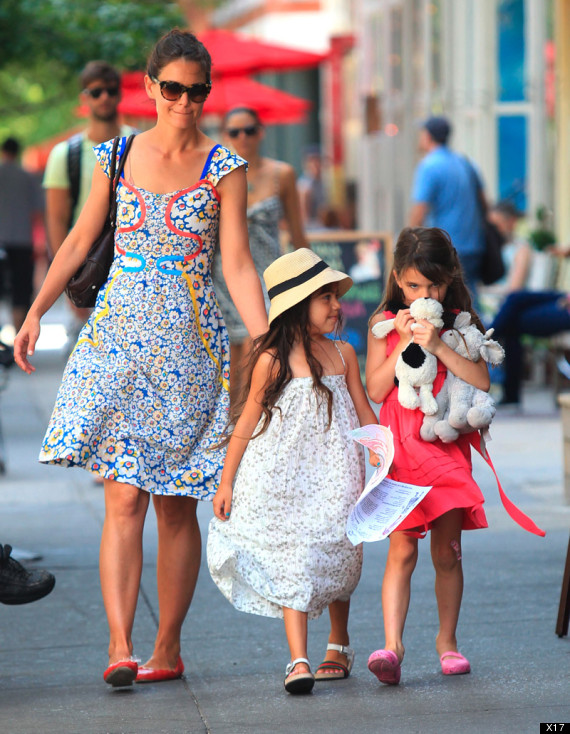 BEFORE YOU GO
PHOTO GALLERY
Suri Cruise & Mommy