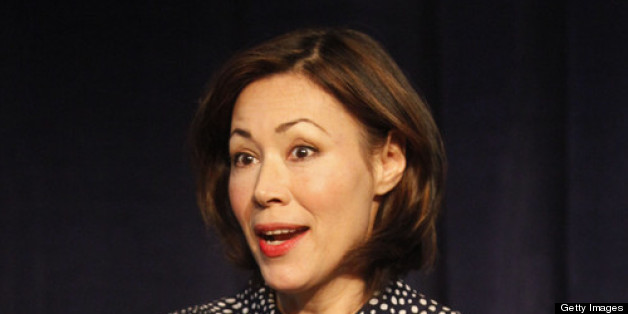 Ann Curry's first primetime special since leaving "Today" will air on Friday — a year to her last day co-hosting the morning show.
When Curry exited "Today" last summer, the network said that she would become a roving national and international correspondent contributing coverage across NBC News and producing specials. Her on-air presence, however, has been limited to just a handful of reports and a short stint guest-hosting "NBC Nightly News."
The network recently announced that Curry will be hosting a special called "Ann Curry Reports: A Face in the Crowd." Curry is the managing editor and anchor of "Ann Curry Reports," while Alexandra Wallace is executive producer and Justin Balding is the senior producer.
Friday's broadcast will feature Curry interviewing Richard Norris — the man who received the most comprehensive face transplant to date — and Norris' parents and doctor. It airs on Friday, June 28 at 10 p.m. Eastern/9 p.m. Central.
Curry's last major assignment was traveling to South Africa and covering Nelson Mandela's health earlier this month. Since leaving, she also contributed to the network's coverage of the Boston Marathon bombings, and scored an interview with Libya's President Mohammed Magarief.
One year later, NBC News is still dealing with the fallout of Curry's departure. Co-host Matt Lauer — who many viewers see as the hand behind Curry's exit — is still battling negative media reports, and once joked that he is less popular than polio. Meanwhile, the show — which ended its sixteen-year streak as the country's number one morning show last spring when Curry was still co-host — has fallen to second place to "Good Morning America."
BEFORE YOU GO
PHOTO GALLERY
Ann Curry's On-Air Style