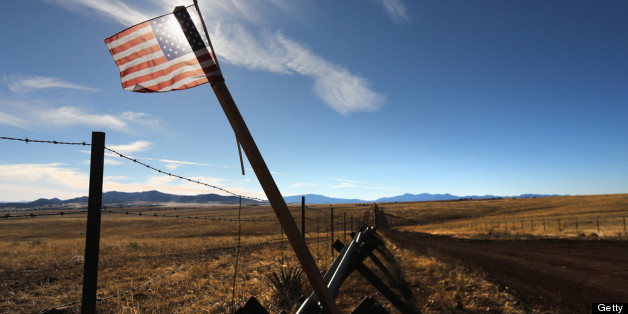 Arizona Sens. John McCain and Jeff Flake might have won some additional support from fellow Republicans for the immigration reform bill, but in the process they lost immigrant-advocate groups that say they can't stand behind the "border surge" amendment approved Monday.
A coalition of local organizations gathered at El Tiradito shrine in downtown Tucson to oppose the Corker-Hoeven amendment to the Senate immigration bill that would double the number of Border Patrol agents, add fencing along the border and deploy surveillance technology before allowing people to adjust to permanent legal status.
About two dozen members of local immigrant-advocate organizations stood by the shrine with signs that read, "No to CIR (comprehensive immigration reform) because it means more deaths," and "Border communities are not for sale."
Read more on Arizona Daily Star
BEFORE YOU GO
PHOTO GALLERY
6 Misconceptions About The Border