Last Sunday evening Artsy, the online art genome project, co-curated a cocktail reception with Christie's auction house at the home of Lucy and Larry Page.
Guests including Sky Dayton, Brian Roberts, and Yves Behar gathered to enjoy an evening of culture makers and contemporary art. Lucy Page hosted the event along with Jim Breyer and Dasha Zhukova, pictured below alongside Artsy founder and CEO Carter Cleveland.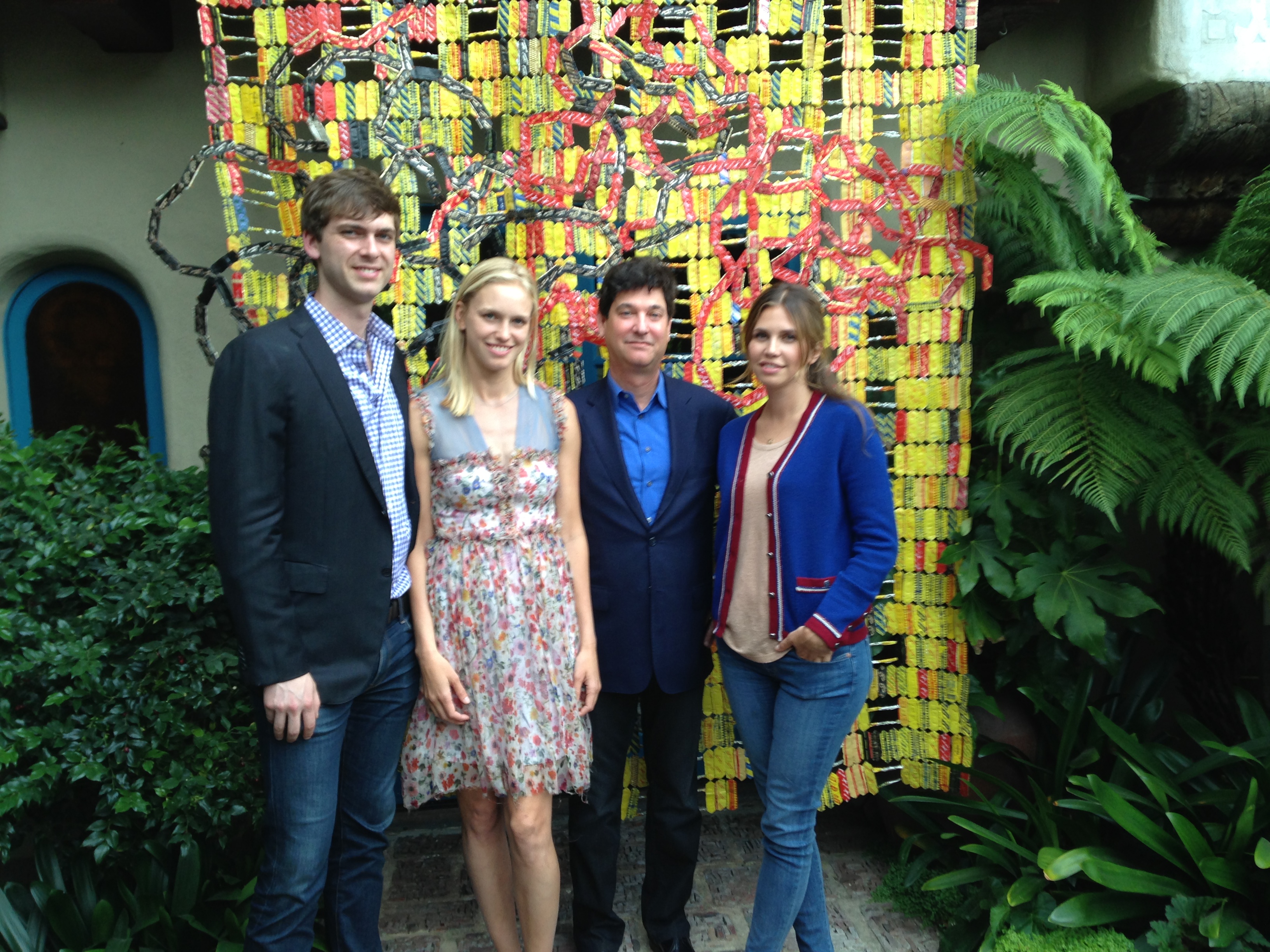 Carter Cleveland, Lucy Page, Jim Breyer, and Dasha Zhukova
Photo courtesy of Rebecca Bronfein Raphael
"We're making the world's best art accessible to anyone with an internet connection," Zhukova said of Artsy in an email to The Huffington Post.
At a press conference in February, Cleveland referred to the online platform as "a visual Twitter but optimized for art." The ambitious site offers suggestions and recommendations based on your current taste in art, acting as a worthwhile stop for collectors and art nerds alike.
While Artsy thrives online, the website also hosts events IRL that never fail to leave a lasting impression. Whether an arts and technology symposium in St. Petersburg or a beach BBQ in Miami, the events seem to spare no expense.
We can't wait to see what Artsy comes up with next, whether online or at a swanky cocktail party.