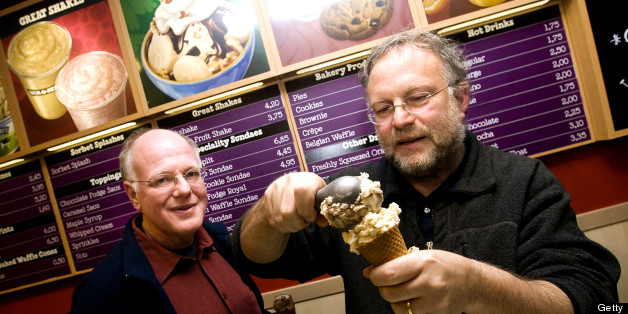 Ben Cohen, the co-founder of famed ice cream brand Ben & Jerry's, has officially joined the chorus of executives and activists voicing their support for two of America's most famous whistleblowers.
During a Tuesday AMA ("Ask Me Anything") discussion on Reddit, Cohen, who no longer owns the ice cream company, called both Edward Snowden and Bradley Manning "incredibly courageous patriots."
Snowden and Manning have gained notoriety for separate intelligence leaks -- Snowden for uncovering the National Security Agency's surveillance programs this month, and Manning for allegedly passing along classified defense information to the website WikiLeaks. (Manning, who was arrested in 2010 for his alleged offense, began his trial earlier this month.)
In Cohen's mind, Snowden and Manning were both in the right.
"I believe that governments are fighting a losing battle to try to keep things so closed, keeping the people that they're supposed to be representing in the dark," Cohen wrote. "If only we can keep the internet free and unfettered [sic]."
Later in the discussion, Cohen called a Reddit user's proposal to name a Ben & Jerry's flavor after Snowden a "great idea," and said he would run the idea past the current owners.
Cohen's political opinions aren't limited to whistleblowers; he just recently advocated for overturning Citizens United with a unique stamp campaign. Ben & Jerry's has also shown support for Occupy Wall Street and gay marriage in the past.
BEFORE YOU GO
PHOTO GALLERY
Obama And Leaks