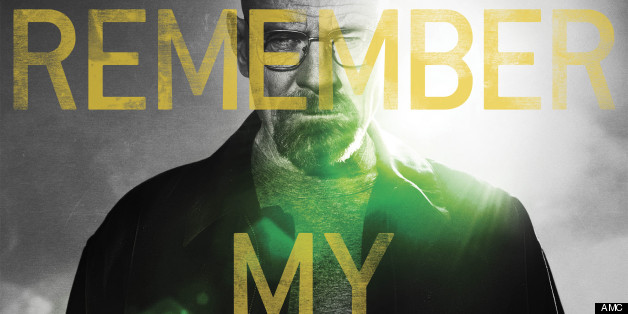 The final eight episodes of "Breaking Bad" are less than two months away and AMC has released a new ominous poster in honor of the end of the series.
The new "Breaking Bad" poster features Walter White (Bryan Cranston) with clenched fists and a steely glare, along with the phrase "Remember my name." We couldn't forget if we wanted to, Walt ... or Heisenberg. Check it out below.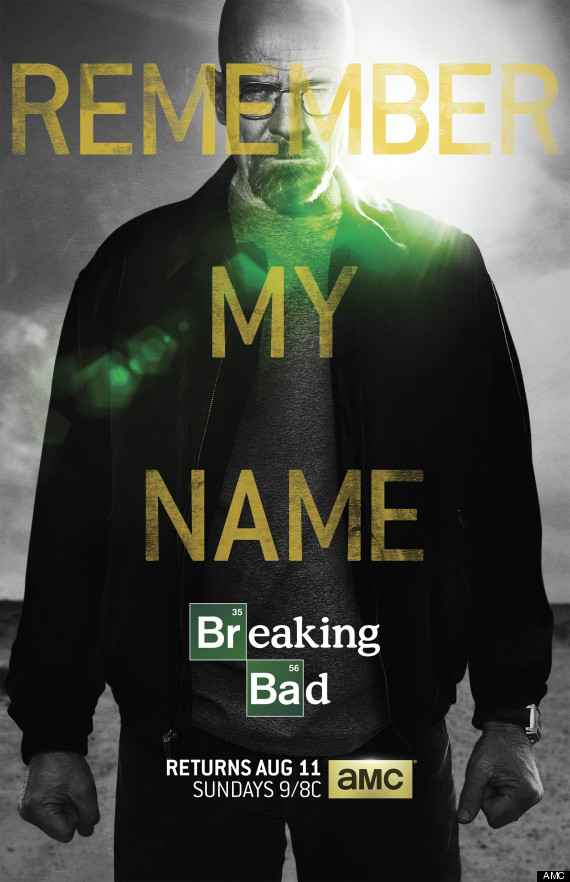 Fans are understandably anxious about how "Breaking Bad" will end (especially with creator Vince Gilligan admitting that he cried while writing the final episode). During a Reddit AMA, Cranston was asked whether the show ends the way he wanted it to. "'Breaking Bad' ended the way Vince Gilligan wanted it to ... which is exactly what I wanted," he responded.
Earlier this month, Gilligan hinted that there could be some major character deaths coming. "As the movie title goes, there will be blood," he quipped to Entertainment Weekly, before stressing that non-violent, emotional character moments would also be "truly satisfying and truly shocking and jarring."
Dean Norris, who plays Walt's brother-in-law Hank on "Breaking Bad," told The Huffington Post that "the last eight are the best eight of the whole series." He continued, "Because once that secret is out, it just [explodes] ... Hank has some issues of losing his job or whether he could be culpable. So there's a lot of that stuff. And [Walt] also had been paying for Hank's medical stuff so he actually is culpable, because he's taking his money. But really it's a Hank-Walt showdown now, because it's opened up. It's like boom, and that's what it starts with. And just like 'Breaking' has always done, it heads right into that, and it's a good ride."
What do you think the new "Breaking Bad" poster means? What do you hope to see in the final eight episodes? Sound off in the comments!
The final eight episodes of "Breaking Bad," premieres Sunday, August 11 at 9 p.m. ET on AMC.
PHOTO GALLERY
Breaking Bad Season 5 Gallery Images