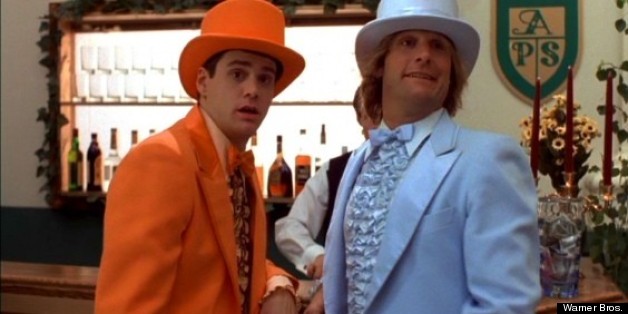 Electronic duo Empire of the Sun has signed on to score the upcoming sequel to "Dumb and Dumber."
Comprised of Luke Steele and Nick Littlemore, Empire of the Sun will make its first foray into the world of film by producing the score to "Dumb and Dumber To." The critically acclaimed Australian duo recently released a second studio album, "Ice on the Dune." The album arrived five years after the group's successful debut studio album, "Walking on a Dream," which featured Empire of the Sun's hit title track.
"Dumb and Dumber To" directors Peter and Bobby Farrelly announced the deal with Empire of the Sun on Twitter on Monday evening.
Here's a review of the new @EmpireOfTheSun album. They'll be scoring Dumb and Dumber To! P
http://t.co/8Ya70U9M9t

— Farrelly Brothers (@farrellybros) June 24, 2013
Currently in pre-production, "Dumb and Dumber To" will be distributed by Universal after Warner Bros. dropped the project earlier in June. The comedy will star Jim Carrey and Jeff Daniels in their original roles of, respectively, Lloyd Christmas and Harry Dunne.
Daniels describes the follow-up to the original 1994 film as "painfully funny," explaining that Lloyd and Harry are all grown up in the sequel. "We're middle-aged and still that stupid," Daniels told the AP. "Our IQ has not gone up one point combined, so it's a frightening thing. You're gonna see the two of us standing there trying to put thoughts together and you want to put underneath, 'Kids don't do this at home.' It's that stupid."
PHOTO GALLERY
Funny Jim Carrey Moments
BEFORE YOU GO