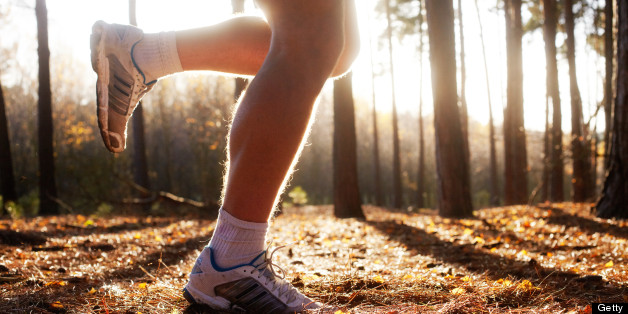 Even without changes to diet, exercise can reduce fat stores in the bodies of people with Type 2 diabetes, according to a small new study.
Researchers from the Leiden University Medical Center in the Netherlands found that people with Type 2 diabetes who engage in moderate-to-intense exercise regularly for six months have decreased fat volumes in their livers and abdomens and around their hearts.
"The liver plays a central role in regulating total body fat distribution," study researcher Dr. Hildo J. Lamb, M.D., Ph.D., said in a statement. "Therefore, reduction of liver fat content and visceral fat volume by physical exercise are very important to reverse the adverse effects of lipid accumulation elsewhere, such as the heart and arterial vessel wall."
In the Radiology study, 12 study participants with an average age of 46, all of whom had Type 2 diabetes, were instructed to do 3.5 to six hours of moderate to intense exercise a week for six months. They all underwent MRI scans before and after the exercise regimen.
The MRI scans revealed decreases in fat storage in their bodies, particularly the pericardial fat (which is the second layer of fat that surrounds the heart) and the fat in the liver.
And for people at risk for diabetes, some exercise could hold benefits, too. A recent study showed that a 15-minute walk after dinner could help keep blood sugar levels low over a 24-hour period, while another study in the journal Diabetes Care showed that walking every day could help lower diabetes risk among people on the verge of the condition.
BEFORE YOU GO
PHOTO GALLERY
What Affects Diabetes Risk?