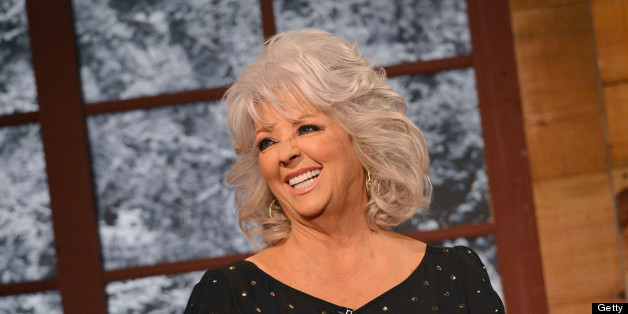 YouGov BrandIndex has just released data about the consumer perception of the Food Network, taking into account dates from the pre- and post-firing of Paula Deen. The polling company asked about 800 adults -- 200 per U.S. region -- the following question:
"If you've heard anything about the brand in the last two weeks, through advertising, news or word of mouth, was it positive or negative?"
The resulting Buzz Score was determined by subtracting negative feedback from positive feedback. YouGov broke down the results by region. Here are the findings: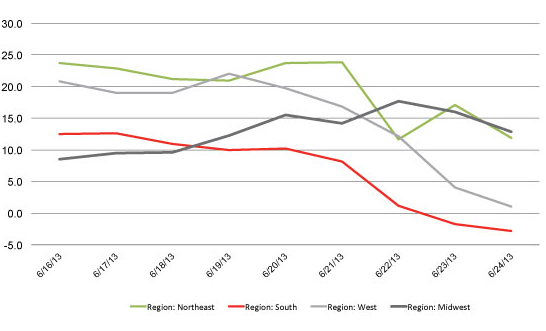 Source: YouGov
Food Network dropped Deen on June 21, which explains some of the graph's changes at around that time. However, specifics of what exactly participants had heard about are not included in the results. In other words, it's possible that they heard negative things about Paula Deen, so they associated that with the Food Network brand. Or perhaps they heard that Food Network let Paula go, and reacted negatively.
In the West, Food Network's Buzz Score fell 20 points, from a score of 21 to one. The South, which has the lowest score out of all four regions, had its Buzz Score fall from 13 to -3. The Midwest's Buzz Score actually improved four points after Deen was let go, from nine to 13.
Will the Food Network recover from the loss of one of its biggest star? Maybe her firing was semi-inevitable, anyway: The Los Angeles Times reports that ratings of Paula Deen's shows were down.
It's too early to tell how much recent Paula Deen events will affect Food Network's bottom line, but if we were Food Network, we'd be on a hunt for the next big food personality. It's sure to be difficult, since few food television stars have the rabid fan base she does.
BEFORE YOU GO
PHOTO GALLERY
Paula Deen Racism Scandal Timeline