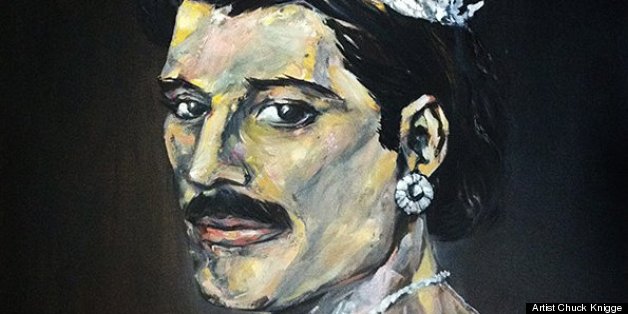 Freddie Mercury, the flamboyant late singer of the British rock band Queen, can now take his place among the famous queens throughout history.
From Queen Elizabeth II to Queen Latifah, illustrator Chuck Knigge depicts Mercury reigning across centuries. The artist has been in production with the series for about nine months in preparation for his upcoming shows in the Pacific Northwest.
Knigge is set to debut the series just in time for Pride at St. John Bar and Eatery in Seattle on June 28, followed by a second showing at the Fulcrum Gallery in Tacoma on July 12.
BEFORE YOU GO