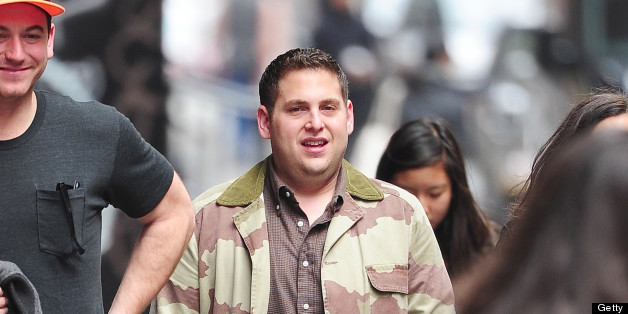 Jonah Hill is really "prideful" of his transition from comedic actor to Oscar nominee, so much so that he doesn't care about people who mock his recent run of success.
"You can dis[s] me all you want on a blog, or write whatever you want in this magazine and I'll just be like, 'Whatever, man. Scorsese thinks I'm awesome," Hill said in an interview with Bullett Magazine, which provided outtakes from Hill's chat to Salon.com. "He hired me and didn't fire me, so I can kind of not care now." Scorsese cast Hill in a co-starring role in "The Wolf of Wall Street" alongside Leonardo DiCaprio.
"I knew that I was being considered among a list of other actors, but not my contemporaries -- Andrew Garfield or Joseph Gordon-Levitt -- people who are usually up for the same stuff as me," Hill said in the proper Bullett interview. "I was hearing names like George Clooney."
Hill hasn't been shy about his awesomeness in recent weeks. The 29-year-old actor participated in an interview with Rolling Stone to promote the recent comedy "This Is The End," but wound up at odds with reporter Erik Hedegaard over his line of questioning. A sample:
We ask if he does pushups and stuff like that or what?

He stiffens and says, "My workout routine is of little relevance."
In that same Rolling Stone interview, Hill revealed that he "could have made a billion dollars doing every big comedy of the last 10 years" but didn't because he wanted "to form a whole other life" for himself -- that being, well-respected thespian who can also star in movies like "This Is The End."
"Now I have fulfillment doing both," he told Rolling Stone.
For more examples of Hill being awesome, head over to Salon.com. The full Bullett Magazine interview is worth a read as well.
PHOTO GALLERY
Celebrity News & Photos