 CORRECTION: It appears as though Miley Cyrus accidentally sent out a number of drafted tweets that she never intended to post publicly. The "date night" the paparazzi ruined was in reference to her recent movie date with boyfriend Liam Hemsworth. Cyrus' tweet about date night does not appear to be referencing her friend Cheyne Thomas. We regret the error.
PREVIOUSLY: Miley Cyrus has seemed a bit on again/off again with her fiance, Liam Hemsworth, but after three deleted tweets last night the whole saga becomes more complicated. Although Miley and Liam were seen hanging out just a few days ago, Cyrus might have a new/old boyfriend in Cheyne Thomas, someone she had a rumored fling with last year. The 20-year-old pop star denied any rumors she was dating Thomas at the time but after these deleted tweets we're not so sure.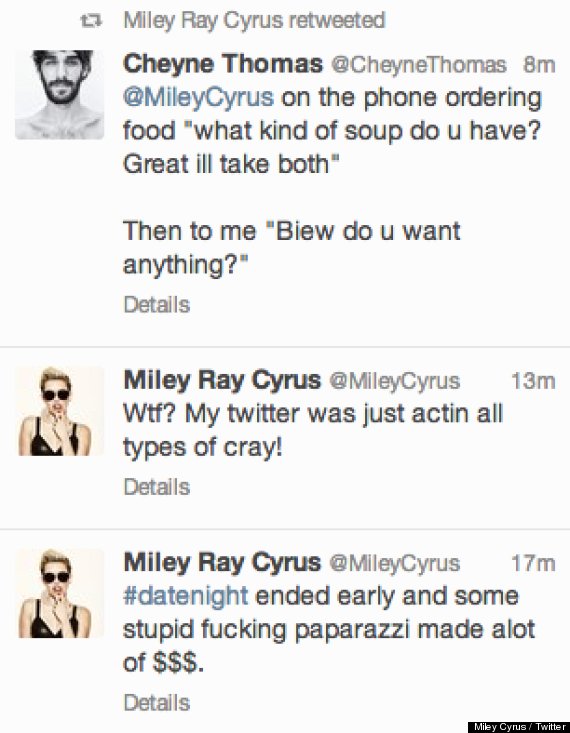 This is all very speculative and we're prone to believe Cyrus' claim that Thomas is simply a friend. But she does seem to imply she was having a date night with Thomas after retweeting his account of her calling him "biew," and that a photograph exists that she'd really rather not be seen. Thomas' original tweet has remained live.
BEFORE YOU GO
PHOTO GALLERY
Miley Cyrus' Transformation