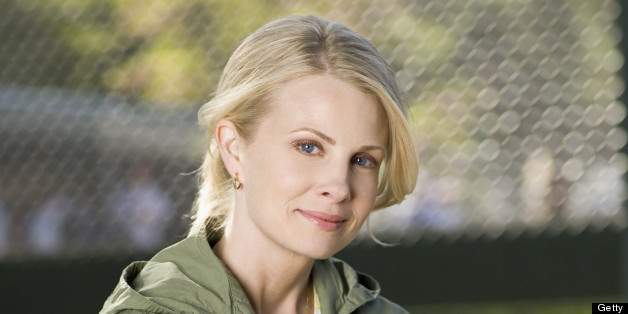 Up until Season 4, Kristina Braverman (Monica Potter) was known for being an uptight supermom on "Parenthood."
And there was a time when even Potter wasn't exactly Team Kristina.
"Kristina actually bugged me the first couple of seasons," Potter told TVLine. "I would think, 'You need to freaking let loose!' But now I have grown to love her ... This year, I really was pulling for her and just wanting her to be OK."
Tragedy struck Kristina when she was diagnosed with breast cancer in Season 4, and not only was she forced to take care of herself, but she was finally able to let loose ... especially when it came to smoking a little pot here and there.
"It was a fun scene to shoot because it was sort of like she's still in control but in a very, very weird, psychedelic way," Potter told Xfinity of Kristina's marijuana use.
Potter told The Huffington Post that she foresees a not-so-tightly-wound Kirstina in Season 5. "She's always been sort of the cautious one, the meddler, the this and the that and it always came from a place of wanting to protect people," she said. "I also feel like going through this she's going to become a lot looser next year and, like ["Parenthood" creator] Jason [Katims] said, she won't sweat the small things as much. I think for me as a person I'll be able to relate to that a lot too."
Season 5 of "Parenthood" will premiere on Thursday, September 26 at 10 p.m. ET on NBC.