Few artists can effectively create a terrifying image, but Roger Ballen certainly can.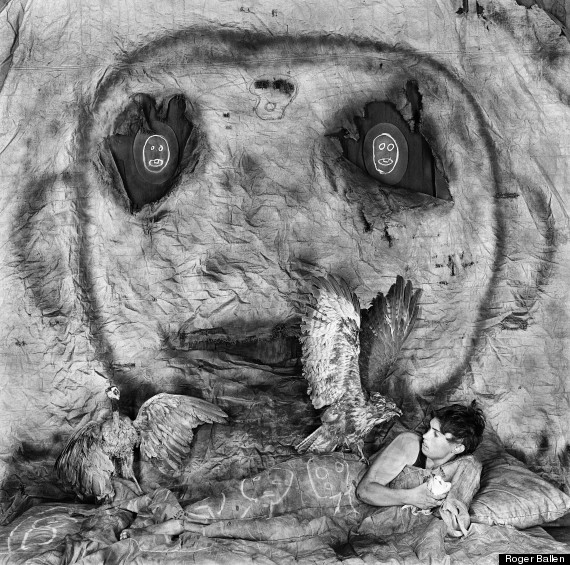 The current exhibition at the National Museum of African Art will focus on the past 40 years of Ballen's black-and-white, surreal visions. A shaky, childish drawing, a mangled wire hanger, or a battered stuffed animal become the stuff of nightmares before the South African artist's unflinching lens.
The artist explained the use of light and dark in an interview with Time Magazine:
"In American culture, or Western culture, dark means evil, scary or something you stay away from, something you don't want to confront you. You want to live your life in a very light way. I think the pictures deal with an aspect of the so-called dark side."
Ballen's latest exhibition features 55 works and one video -- a chilling collaboration with controversial rappers Die Antwoord. The music video for "I Fink You Freaky" features many of Ballen's key motifs: scribbles, masks and ghostly graffiti set to the duo's rap-rave beat. Check it out below for a quick tutorial to Ballen's twisted visual language.
"Lines, Marks, and Drawings: Through the Lens of Roger Ballen" will show at the Smithsonian's National Museum of African Art until February 9, 2014. See a preview of the images below and be prepared to rethink black-and-white photography.
PHOTO GALLERY
Roger Ballen