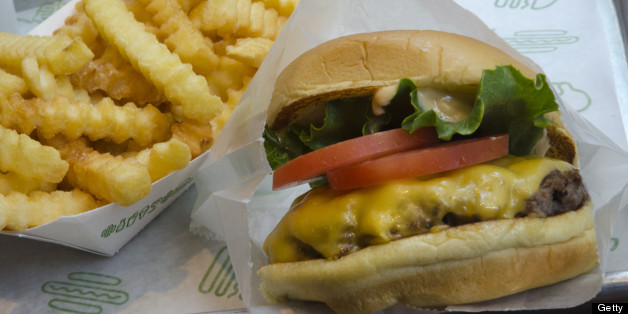 You won't need a buttonhole camera or a GPS tracking device to find Shake Shack's latest D.C. location -- just follow your nose.
The NYC-based burger chain's third Washington eatery -- after Dupont Circle and Nationals Park -- opens Tuesday at the International Spy Museum, replacing the Spy City Café.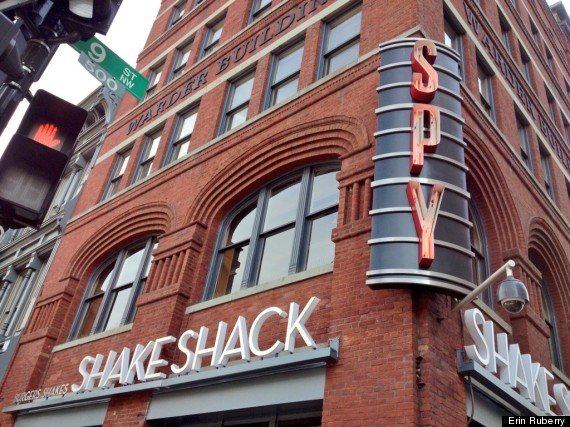 While there's no SpyBurger or Double Agent Dog on the menu, the Spy Museum's influence can be seen in three frozen treats offerings: "Beltway Blonde" and "Doughnuts Are Forever" are just two of the concretes (frozen custard plus mix-ins) created especially for the F Street location.
An additional concrete, the "SMORSEcode," tastes good and does good. Five percent of each purchase of the chocolate custard, marshmallow sauce and artisanal graham crackers blend goes directly to Share Our Strength's childhood hunger campaign.
In May, Shake Shack partnered with Share Our Strength for the Great American Shake Sale, where diners could donate money to Share Our Strength's No Kid Hungry campaign (and receive a free shake in return).
Monday night, Shake Shack presented a check for more than $285,000 to Share Our Strength, surpassing the campaign's goal of $150,000.
RT @phack: Fantastic day for @nokidhungry @shakeshack at opening of new shake shack in dc! #nokidhungry #shacksauce pic.twitter.com/Mxv335sT3p

— No Kid Hungry (@nokidhungry) June 24, 2013
BEFORE YOU GO
PHOTO GALLERY
Fast Casual Burger Chains To Watch