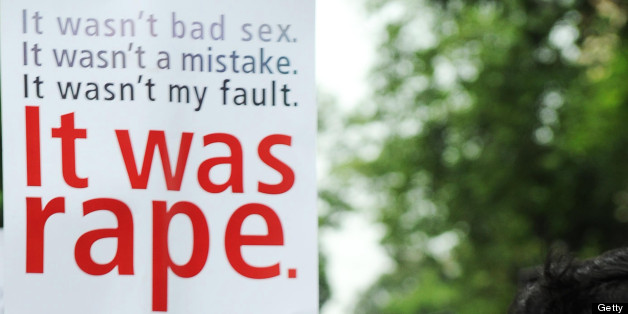 A 10-year-old girl who reportedly was gang-raped in India last week succumbed to an unspecified ailment at a Mumbai hospital Tuesday night.
The child was admitted to the facility in Navi Mumbai with nausea and a high fever several days after the June 16 assault, NDTV reports. Authorities are investigating whether the girl died of injuries relating to the rape or if an unrelated illness -- possibly meningitis -- was the cause.
According to local reports, four teenage boys between the ages of 14 and 16 gang-raped the young girl after luring her to a secluded location.
The girl was rushed to the local hospital after she collapsed on June 20. Though the 10-year-old was unconscious during her time in the hospital, she reportedly described the assault to a friend before she was admitted. The friend relayed the account to the girl's parents.
"The girl had told her mother that she was experiencing pain in her private parts, but did not reveal that she had been raped. Her ordeal came to light when she was hospitalized," Fatehsingh Patil, a police commissioner in Navi Mumbai, told the Mumbai Mirror. "We have registered a case and are questioning the suspects."
As the Hindustan Times notes, one of the boys in question is believed to have previously raped the girl on a separate occasion.
The horrific incident is the latest in a string of sexual assaults that have been reported in India recently. Just last week, a 13-year-old in eastern Mumbai was raped by an 18-year-old, with whom she was in a relationship, and two other men.
Following the widely publicized death of a 23-year-old student who was raped by a group of men on a moving bus in New Delhi in late 2012, many in the country have pressed the government to take a harsher stance against sexual violence.
A new law that stiffens punishments in sexual violence cases was enacted in March, prompting praise from women's groups.
BEFORE YOU GO
PHOTO GALLERY
Indian Protestors Demand Death Penalty For Rapists