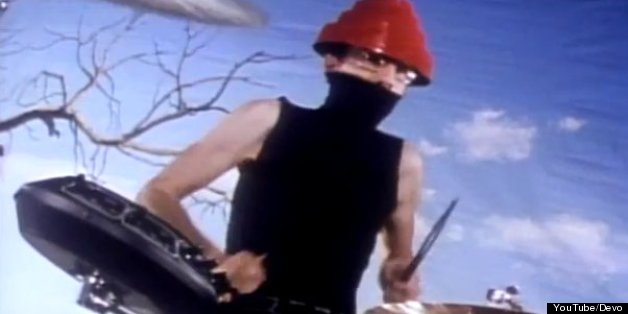 Alan Myers, former drummer of the band Devo, died this week of brain cancer, according to reports.
Myers, described by Billboard as Devo's "third and most prominent drummer," played with the band during their most successful period, performing on the new wave group's first seven albums after joining in 1976. Significantly, Devo's biggest hit, 1980's "Whip It," features Myers, who was named one of SPIN's 100 greatest drummers of alternative music earlier this year.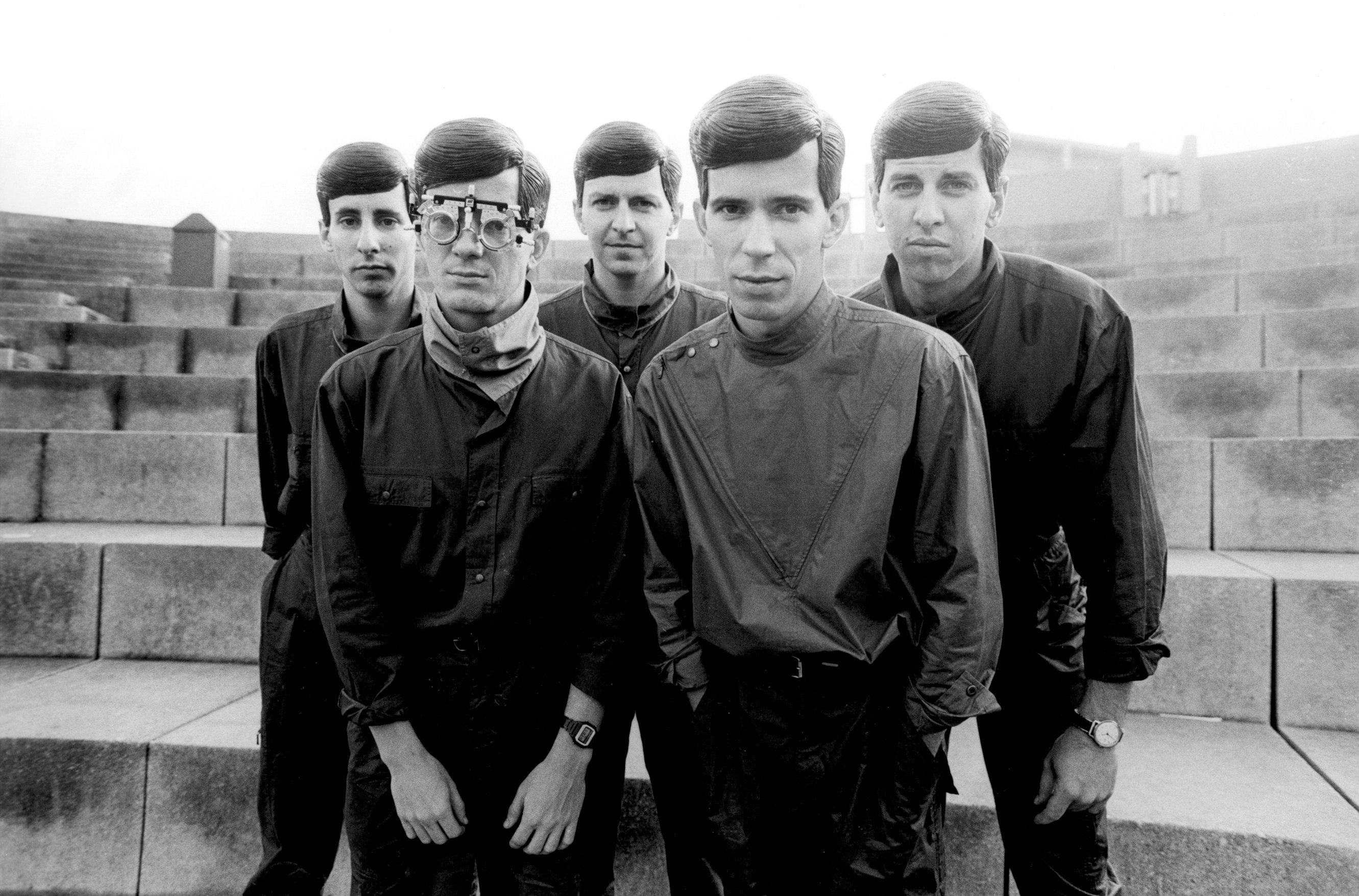 Alan Myers (far left) with the band Devo, circa 1980 (Credit: Anne Fishbein/Michael Ochs Archives/Getty Images
Devo's founding members have taken to the Web to memorialize Myers this week, remembering their former bandmate as a top-notch musician and an influential part of the band.
"Alan Myers' metronomic drumming style helped define the sparse machinery rhythms that were a signature of our band's early sound," said lead singer Mark Mothersbaugh, according to a Wednesday post on the band's website.
Gerald Casale, co-founder of the group, also publicly mourned Myers' passing, tweeting:
In praise of Alan Myers, the most incredible drummer I had the privilege to play with for 10 years. Losing him was like losing an arm. RIP!!

— Gerald Casale (@Gvc3Casale) June 26, 2013
Alan, you were the best - a human metronome and then some. A once in a lifetime find thanks to Bob Mothersbaugh. U were born to drum Devo!

— Gerald Casale (@Gvc3Casale) June 26, 2013
According to Rolling Stone, Myers, whose age is unknown, worked as an electrical contractor in Los Angeles after leaving Devo. In more recent years, he played improvisational music with his wife in the group Skyline Electric and with his daughter, Laena Geronimo, in the experimental music project Swahili Blonde.
Watch Myers and the rest of the band Devo in this music video of the 1980 hit "Whip it":
BEFORE YOU GO
PHOTO GALLERY
In Memoriam: Celebrities We've Lost In 2014