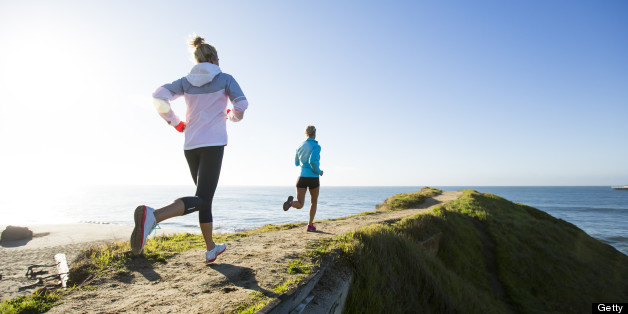 The educational system will play a crucial role in the California job market in the next several years, according to a new study by Georgetown University.
A postsecondary education will be required for 67 percent of jobs in the state in 2020, topping the rest of the nation, where 65 percent of all jobs will require higher education, according to the report being released today. A combination of new jobs and retirements will create 6.3 million openings in the state during that period, the study's authors predict.
A heightened demand for schooling, in turn, is expected to spark 32 percent growth in California's educational services industry.
Administrators at California Lutheran University are preparing for it. Michael Cosenza, chairman of the department of learning and teaching, said the university is expecting large increases in enrollment as school districts look to fill K-12 teaching positions that were eliminated in recent years.
The university also is preparing to offer more science, technology, engineering and math courses, he said.
"We expect that to be a growth area," he said.
Georgetown projects the number of jobs in those fields in California to swell by 22 percent through 2020.
Education services is among three sectors pegged for the strongest growth statewide. The other two are professional, scientific and technical services (27 percent growth); and mining, quarrying and oil and gas extraction (38 percent growth).
Oil exploration has the potential to be a big job producer, according to Tupper Hull, spokesman for the Western States Petroleum Association.
"We have been well aware of the potential for this to be an enormous boost to the California economy," he said. "We think this is an opportunity to revitalize the San Joaquin Valley, in particular, and the state in general. The potential for new tax revenues is in the $24 billion range per year."
In Ventura County, the pace of oil leasing has picked up in recent months, with companies aggressively looking to secure mineral rights beneath thousands of acres. At the same time, the county is contemplating regulating oil extraction through hydraulic fracturing, commonly called "fracking," due to concerns about groundwater contamination and other environmental issues.
Overall, the report says government will remain California's largest employer.
The report forecasts 6.3 million new job openings in California, with 2.8 million being new positions and 3.5 million openings coming from baby boomer retirements.
Sung Won Sohn, a CSU Channel Islands economist, questioned the study, saying he foresees fewer retirements as people work longer and expects more new positions will be created.
He said he also disagrees with the report's forecast that manufacturing will grow at a rate of 3 percent.
"The fact is: Manufacturing is increasing," he said.
Occupation
Managerial/pro-fessional office:
2010: 2,415,440
2020: 2,876,040
growth rate: 19%
Science/ technology/ engineering/math:
2010: 790,080
2020: 967,510
growth rate: 22%
Social sciences:
2010: 97,330
2020: 119,380
growth rate: 23%
Community services and arts:
2010: 868,740
2020: 1,019,710
growth rate: 17%
Education:
2010: 903,220
2020: 1,074,270
growth rate: 19%
Healthcare pro-fessional and technical:
2010: 608,250
2020: 767,960
growth rate: 26%
Healthcare support:
2010: 352,750
2020: 465,670
growth rate: 32%
Food and pro-fessional services:
2010: 2,774,240
2020: 3,374,460
growth rate: 22%
Sales and office support:
2010: 4,302,480
2020: 4,917,110
growth rate: 14%
Blue collar:
2010: 3,000,160
2020: 3,332,220
growth rate: 11%
Total:
2010: 16,112,680
2020: 18,914,310
growth rate: 17%
Source: Georgetown University Center on Education and Workforce ___
BEFORE YOU GO
PHOTO GALLERY
America's Best-Paying Jobs: Forbes