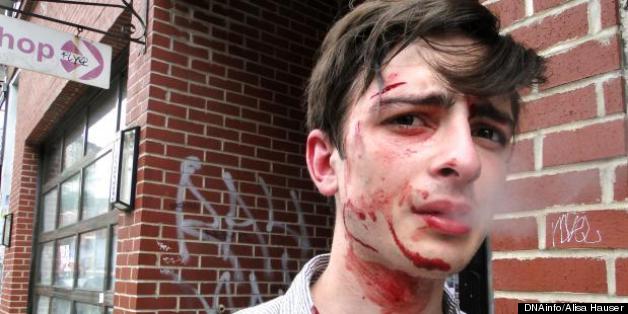 WICKER PARK — Bleeding from his head and trembling as he smoked a cigarette, a 22-year-old cyclist who had just been doored in Wicker Park Tuesday waited for an ambulance as a visibly stricken motorist stared at the street.
"I'm glad he's OK," motorist Michael Choi said.
Choi, a Pilsen resident, had just parallel parked in a space in front of Jimmy John's in the 1500 block of North Milwaukee Ave around 3:15 p.m. Tuesday when he said he opened his car door "a crack" and "did not see" Colin Croom approaching on his bike.