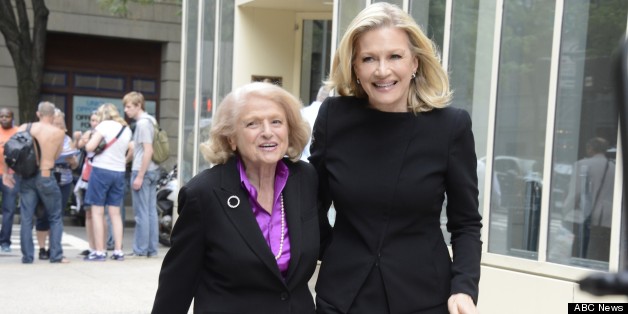 Edie Windsor, the plaintiff in the Supreme Court case that struck down the Defense of Marriage Act on Wednesday, sat down with ABC News' Diane Sawyer after the court ruled in her favor.
Windsor sued the federal government after she was charged $360,053 in taxes on the estate she inherited from her spouse, Thea Spyer, who died in 2009. Sawyer's interview with Windsor will air on Wednesday evening on "ABC World News."
In addition to striking down DOMA, the Supreme Court also cleared the way for same-sex marriage in California with its decision on Prop. 8. Following the rulings, President Obama called Windsor, along with the plaintiffs from the Prop. 8 case, to offer his congratulations.
BEFORE YOU GO
PHOTO GALLERY
Diane Sawyer Style Evolution