As corn on the cob season draws near, we'd like to remind you that you don't have to be boring and eat it with your hands. If you, like Mike Warren of Instructables, exercise a little patience, creativity and ingenuity, you can make the cutest DIY corn cob holders on the face of the earth.
Mike's amazing dinosaur corn cob holder tutorial on Instructables has us totally inspired. He turned dinosaurs, horses, etc. into eating utensils for one of summer's greatest joys. Imagine the possibilities! Barbie corn on the cob holders, anyone?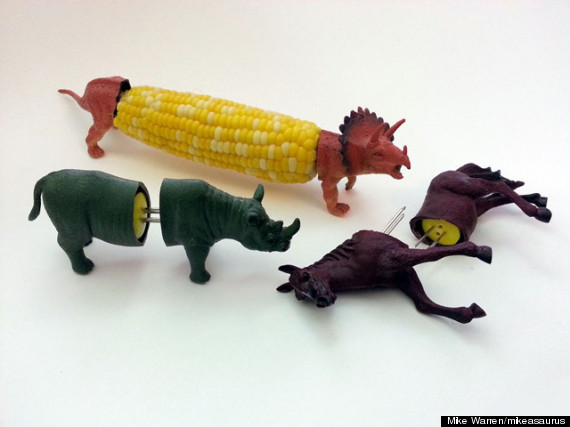 Need more convincing that these are amazing? Check out how you store them!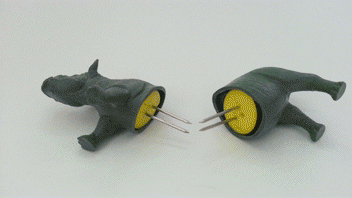 BEFORE YOU GO
PHOTO GALLERY
Futuristic Kitchen Gadgets