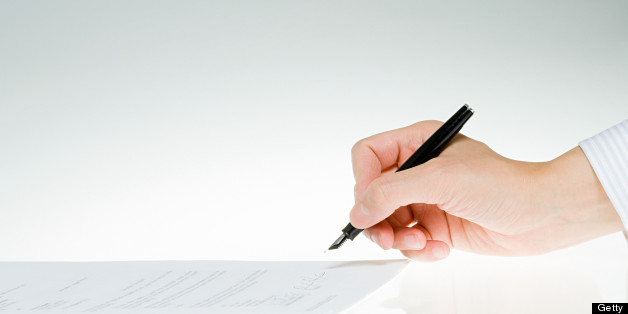 SACRAMENTO -- Backed by a witness who has become a national symbol for the job challenges faced by domestic violence victims, a bill that would prohibit employment discrimination against such victims narrowly survived a tough test in the Legislature on Tuesday.
The bill by Sen. Hannah-Beth Jackson, D-Santa Barbara, would prohibit employers from discriminating or retaliating against workers who are victims of domestic violence, sexual assault or stalking. Employers would also have to grant reasonable accommodations to workers who tell them of such circumstances.
Since Jackson introduced the bill in February, a case involving a San Diego schoolteacher has received extensive national attention and generated calls for action from victims advocates.
Carie Charlesworth was fired after her abusive former husband, against whom she had filed a criminal complaint, came to the school parking lot, creating a safety concern that resulted in a precautionary lockdown of Holy Trinity School in El Cajon. The Archdiocese of San Diego told her in April that she could not return to work there or at any school in the archdiocese.
Charlesworth told members of the Assembly Judiciary Committee that such job actions against victimized employees ought to be illegal.
"My world fell apart. All those feelings I had as an abused woman came flooding back," she said of her reaction to being terminated. "In my time of most need, I was made to feel that I committed the crime."
Jackson said fear of retaliation at work is common among victims of domestic violence, citing studies that have found 40 percent of victims report having been fired or harboring fear that they will be if their employers learn of their status.
The bill would allow employees to tell employers that they are victims of domestic violence and document that assertion with a court order, police report or letter from a medical provider or a victim's advocate. Employers would then have to make "reasonable accommodations," such as changing the worker's phone extension, office locale or work station.
The measure, SB 400, specifies that employers do not have to make any accommodation that would create an undue hardship on business operations.
The committee passed the bill on a 6-1 vote, the minimum needed. Several members, including Assemblyman Jeff Gorell, R-Camarillo, abstained. It now goes to the Appropriations Committee, where a similar measure failed last year.
Jackson argued that good-faith communication between workers and their employers will protect safety for all employees.
"We cannot confuse silence between employees and their employers with workplace safety," she said, adding that employers are better able to deal with known threats than unknown ones.
The measure is opposed by employer groups, including the California Chamber of Commerce and associations representing bankers, grocers, manufacturers and restaurants.
Chamber of Commerce lobbyist Jennifer Barrera said employers worry about potential litigation, as the bill allows for a private right of action against those accused of violating its provisions. In addition, she said the bill would require employers monitoring the continuing need for accommodations "to needlessly ask about their employees' personal lives."
Jackson amended the bill to clarify that its anti-discrimination provisions would apply only after employees have told an employer of their circumstances, but opponents asked for more concessions.
"With all due respect to the opponents, they just don't like this bill," Jackson said.
Saying that employer opposition is not universal, Jackson read from an April 16 letter from Laura Alber, CEO of Williams-Sonoma Inc., a company that voluntarily provides accommodations to workers who seek them.
"We believe that by implementing these policies we have improved the safety of all our associates," Alber wrote.
Jackson, a lawyer who in private practice specialized in family law, has advocated for domestic violence victims since the 1970s. She said in her testimony that as a member of the Assembly in 1999, when Gorell was a deputy district attorney, she carried a bill sought by the Ventura County District Attorney's Office. That measure responded to the slaying of Vicki Shade, a Ventura woman who was killed by a former boyfriend free on 15 charges of violating a restraining order that forbade him from seeing her.
That bill established a law that allows accused stalkers to be held without bail if they have violated a restraining order.
Gorell told Jackson after the hearing that he will consider voting for the bill if it makes it to the Assembly floor if she "could find a little more middle ground" in addressing employers' concerns.