Jennifer Lawrence made an appearance in the 2007 film "Devil You Know," not that anyone actually saw her. The film sat without distribution for six years, all while Lawrence was catapulting to fame thanks to bigger parts in "Winter's Bone," "X-Men: First Class," "The Hunger Games" and "Silver Linings Playbook," for which she won an Oscar earlier this year.
Now, thanks to Lawrence's growing power, "Devil You Know" will finally see some light of day: According to Entertainment Weekly (via NextMovie), the feature is set for a video-on-demand release on July 9. There's even a trailer:
Did you see Lawrence? She plays a younger version of the character played by actress Rosamund Pike in the film, which kind of looks like a modern-day version of "Mildred Pierce." Here's a pic of Lawrence, who was 15 at the time of filming.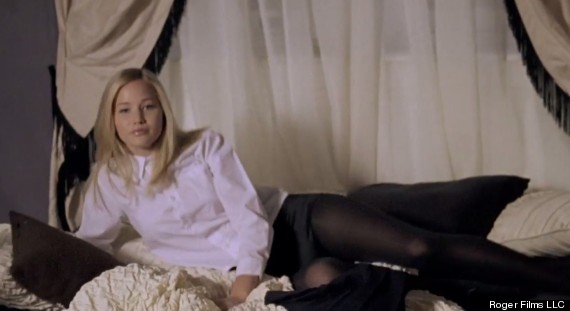 More on "Devil You Know," including some details about its troubled production, can be found at NextMovie.
PHOTO GALLERY
Jennifer Lawrence