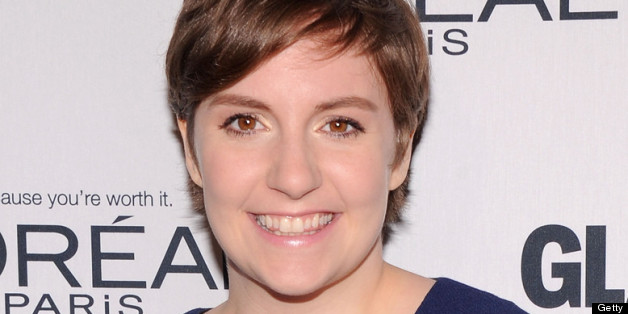 If you've moved to Brooklyn aspiring to be the next Lena Dunham, then you better load up that Netflix queue.
The creator of HBO's "Girls" has revealed her Top 10 Favorite Films over on The Criterion Collection's website.
While there are classics on the list like "Broadcast News" and "Days of Heaven," what she has to say about the gay film "Weekend," which comes in as fourth on her list, is perhaps the most interesting:
"This just wrecked me. I went in knowing nothing except that gay men are my target demo and came out stunned by the subtlety and sensitivity of Andrew Haigh's direction.

This is also what inspired me to show ejaculate on television: there is one scene in which cum is such a central, and lovely, part of the experience of sex with another person.

Messy, happy, lonely sex."
Dunham has long been a supporter of gay rights, even holding off on marrying her boyfriend until gay marriage is legal. "Girls" also featured Andrew Rannells as her gay ex-boyfriend, and he will return to the show for its third season now that his other engagement, "The New Normal," has been cancelled.

BEFORE YOU GO
PHOTO GALLERY
Straight Allies Who Support The LGBT Community