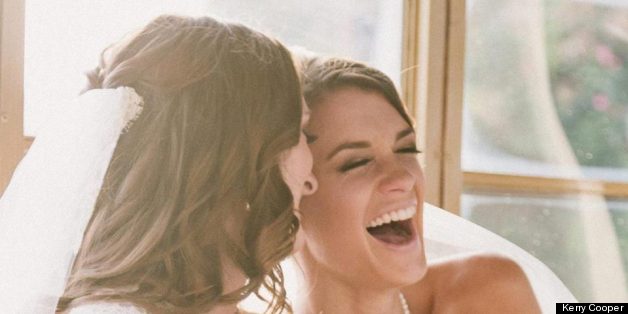 June 26, 2013 will henceforth mark a great day in the fight for marriage equality. On Wednesday morning, the Supreme Court struck down both Proposition 8 -- a ballot measure that banned same-sex marriage in California -- and the Defense of Marriage Act (DOMA), a law that prevented legally married gay and lesbian couples from receiving the same federal tax breaks and benefits as straight couples. Here at HuffPost Weddings, we couldn't be happier!
In honor of the rulings, we asked our readers to send us photos that show the power of love between same-sex couples. Click through the slideshow below for 31 photos that prove that marriage is defined by two people who really, really love each other.
PHOTO GALLERY
Marriage Equality!
Keep in touch! Check out HuffPost Weddings on Facebook, Twitter and Pinterest.