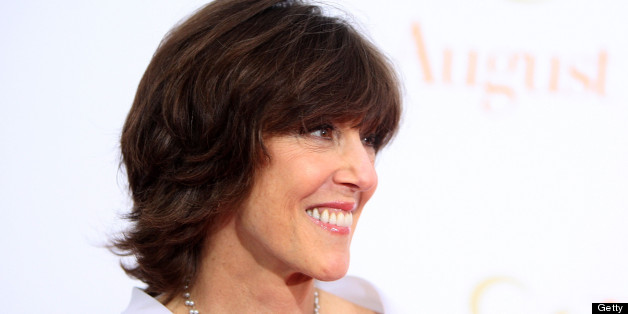 One year has passed since Nora Ephron died at age 71.
Ephron is best remembered for her prolific screenwriting career. Often hailed as the queen of romantic comedies, Ephron wrote celebrated movies such as "When Harry Met Sally," "Sleepless in Seattle," "You've Got Mail" and "Julie and Julia."
In addition to her screenwriting career, Ephron was an accomplished essayist, reporter, novelist, an unapologetic foodie and founder and editor-at-large of HuffPost Divorce.
Ephron was born on May 19, 1941, in New York City. She graduated from Wellseley College in 1962 and served a short stint as an intern at the White House during the Kennedy administration. In 1983 she published her first novel, "Heartburn," partially inspired by her second divorce, which later was made into a film starring Meryl Streep and Jack Nicholson.
Ephron wrote her most famous movies in the '80s and '90s, including "Silkwood" (1983) and "When Harry Met Sally" (1989), both of which earned her Academy Award nominations for Best Screenplay. She received her third nomination in the category for 1992's Meg Ryan and Tom Hanks romance, "Sleepless in Seattle."
Ephron also penned various books of essays, including "I Feel Bad About My Neck (and Other Reflections)" in which she explored the ups, but mostly downsides, of growing older. Ephron contributed her accessible warmth and dark sense of humor to The Huffington Post, inaugurating HuffPost Divorce in 2010 with an essay titled "The 'D' Word."
Her last movie was 2009's beloved "Julie and Julia," which earned Meryl Streep an Oscar for her portrayal of beloved cooking star Julia Child.
If you're missing Nora today, check out 15 of her best quotes:
BEFORE YOU GO
PHOTO GALLERY
15 Memorable Nora Ephron Quotes