Our favorite meme-obsessed artist, Lauren Kaelin, posted an amazing take on the "Stand with Wendy" phenomenon today on Tumblr.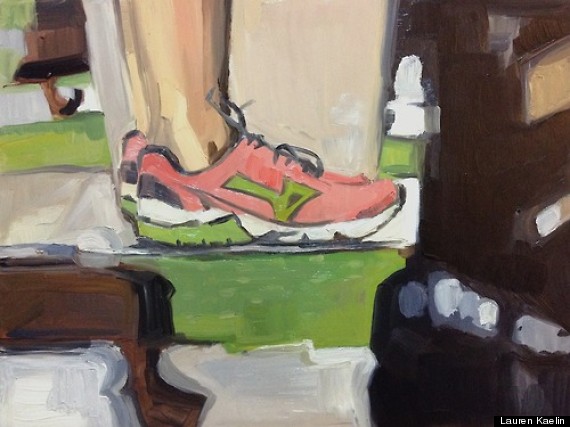 In honor of Wendy Davis, the Texas senator who managed to filibuster for 13 hours straight this week, Kaelin painted Davis's now famous pair of pink and lime green running shoes. The victorious politician wore the sensible footwear during her stand against a controversial anti-abortion bill -- one that was eventually dismissed thanks to the work of Davis and dedicated protesters in Austin.
Read more about Davis' night of speaking up for women's reproductive rights here and let us know your thoughts on Kaelin's painting in the comments.
Scroll down for images from Kaelin's website, Benjameme.