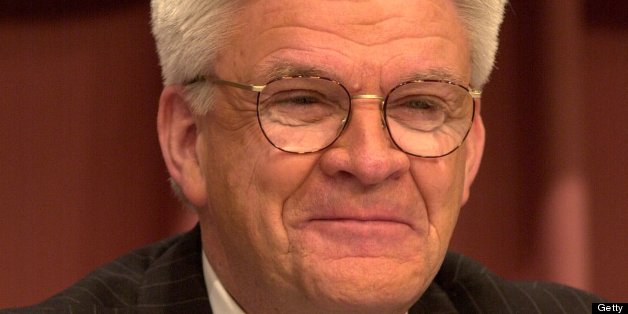 Students at a Detroit university might soon be suffering from sticker shock after the Wayne State University Board of Governors voted Wednesday to increase the school's tuition by 8.9 percent.
The increase is the steepest since 2008, the Detroit News reports.
The average annual cost of tuition and fees for an in-state student will go up approximately $900 to $1,100.
According to Crain's Detroit Business, WSU officials said the increase is a consequence of reductions in state appropriations, which have declined 27.7 percent from 2002 to $183.3 million this year.
WSU President Allan Gilmour told Crain's there was an understanding that "You (the state) provide the money, we will hold tuition down."
"There are no other options," he said.
The increase, far above the Michigan-mandated tuition cap of 3.75 percent, causes the school to lose about $500,000 in state performance funding, according to the Detroit News.
WSU's state funding only increased 0.29 percent in 2013, the only school that received a less-than-one percent increase.
"We are seeing some alarming trends," U.S. Education Secretary Arne Duncan said late last year. "Deep budget cuts are unfortunately helping to drive up the cost of college."
The Board of Governors voted 6-2 on Wednesday for the tuition hike as part of the $576 university budget, with Governors Debbie Dingell and Diane Dunaskiss opposed to the increase, as well as the state's divestment in education.
"I am afraid that students won't be able to come here or go to any university if this trend continues," Dunakiss told the Detroit News.
Earlier this month, the University of Michigan approved a 1.1 percent increase for in-state undergraduate tuition at its Ann Arbor campus, the smallest increase since 1985. Michigan State University approved a 1.9 percent increase for in-state freshmen and sophomores and a 3.6 percent increase for in-state juniors and seniors.
"We considered tuition increases into the double digits," Gilmour told the Free Press. "We thought if we are going to be shot for high tuition increases we might as well be shot once and not have to do it again next year."
Take a look at the public four-year colleges with the highest tuition sticker price as of last year, but remember that the price does not include room, board or fees.

PHOTO GALLERY
The Most Expensive 4-Year Public Universities