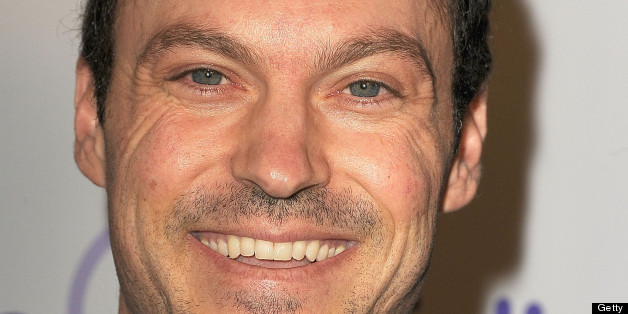 "Anger Management" has promoted Brian Austin Green to series regular status, according to The Hollywood Reporter. The news comes little more than an hour after THR reported that the show was seeking a "male foil" for Charlie Sheen's character Charlie Goodson, an anger management therapist dealing with his own issues in that area.
Instead of casting a new nemesis for Charlie, the FX comedy has chosen to make further use of Green's character, Sean, the boyfriend of Charlie's ex-wife Jen (Shawnee Smith), who has appeared in three previous episodes.
Additionally, the show is looking for a female potential regular to replace Selma Blair, who left following a disagreement with Sheen that reportedly resulted in the actress being fired via text message.
Producers are reportedly seeking a "gorgeous, sexy Latina or Caucasian actress in her 30s or 40s" to play a fellow psychiatrist who will join the sex study research that Charlie and Blair's character Kate were working on before her exit.
According to THR, the new character is described thus: "if Charlie and Kate were like Sam and Diane on Cheers, then you are Rebecca. Tough, career driven, neurotic and you wear your heart on your sleeve. And you hate yourself for eventually becoming attracted to Charlie." The role is thought to be recurring with the possibility of transitioning to regular status.
Are you pleased with the prospect of more Green on "Anger Management"?
PHOTO GALLERY
Biggest Celebrity Scandals Of The Decade