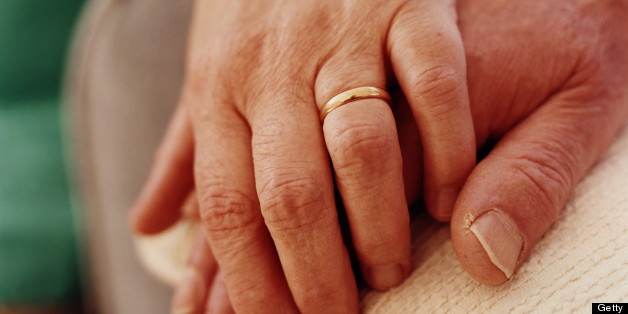 Sometimes the simplest sentiments are the ones that touch us most.
On Wednesday, Reddit user Dropbear81 posted a photo of the card her grandfather wrote to her grandmother on their 59th and last wedding anniversary. He died six months later. Check out the heartfelt message below:
In the comments, Dropbear81 elaborated on her grandparents' relationship:
Their marriage was pretty amazing and they got through some tough times together. My grandad wasn't usually a demonstrative man, but he and Gran were devoted to each other and it showed...When he was dying, Gran kept a bedside vigil for days, sitting there in her best dress and 'church' hat, holding his hand while he slowly slipped away. Although it seems depressing on the face of it, it's one of my favourite memories of them because it epitomises their marriage so well.
Click through the slideshow below for 10 more super-sweet grandparent stories via Reddit.
PHOTO GALLERY
Sweet Reddit Grandparent Stories
Keep in touch! Check out HuffPost Weddings on Facebook, Twitter and Pinterest.