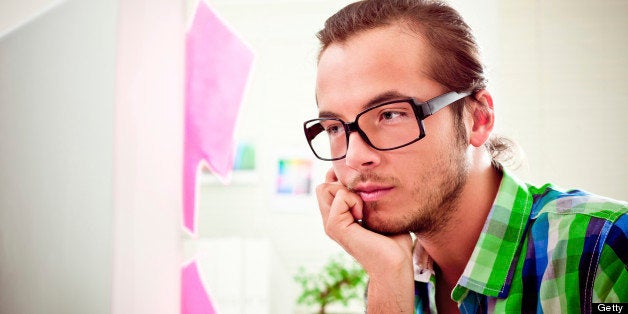 The stress and strain of constantly being connected can sometimes take your life -- and your well-being -- off course. GPS For The Soul can help you find your way back to balance.
GPS Guides are our way of showing you what has relieved others' stress in the hopes that you will be able to identify solutions that work for you. We all have de-stressing "secret weapons" that we pull out in times of tension or anxiety, whether they be photos that relax us or make us smile, songs that bring us back to our heart, quotes or poems that create a feeling of harmony, or meditative exercises that help us find a sense of silence and calm. We encourage you to look at the GPS Guide below, visit our other GPS Guides here, and share with us your own personal tips for finding peace, balance and tranquility.
We all associate arthritis with the aging process; our joints simply don't work as well as we age. In the GPS Gide below, Personal Development expert Rob White explains that there's another kind of arthritis that can set in way earlier -- it's called Arthritis of the Mind. It's a rigidity that can set in at any age and no one is immune.
White says, "I've been around for nearly 70 years and have certainly experienced my share of unbending thoughts that only became more stiff when accompanied by an attitude of self-righteousness. In order to bring myself back to my youthful state of WOW, I came up with five ways to rid myself of the woeful feeling of frustration and resignation." The best way to push forward when feeling down is to stop pushing at all. Below, find some ideas that will help take your finger off the 'push' button.
PHOTO GALLERY
6 Ways To Get Rid Of 'Mental Arthritis'
Rob White is a motivational coach, storyteller and the author of "A Second Chance At Success" (Mind Adventure, Inc.). Rob was a teacher for over seventeen years and ultimately decided he needed a change to feel more fulfilled. He started a real estate business and through his determination and passion made millions. Rob White wants to share the things he has learned in life in the hopes of helping others achieve their dreams and goals. Learn more at robwhitemedia.com.
For more GPS Guides, click here.
BEFORE YOU GO