Yesterday marked a historic moment in the struggle for marriage equality in the United States, as both the Defense of Marriage Act (DOMA) and California's ban on same-sex marriage, Proposition 8, were struck down by the Supreme Court.
While couples, families, and friends continue to celebrate the momentous occasion, we were reminded of an amazing photograph of American artist Catherine Opie and her partner Julie Burleigh, along with gallerist couple Rodney Hill and and Taka Nonaka. The fifth member of the group is Opie and Burleigh's son Oliver, the product of Opie and Hill. Originally published in an article for She Wired, the portrait perfectly captures the love apparent in today's non-nuclear families.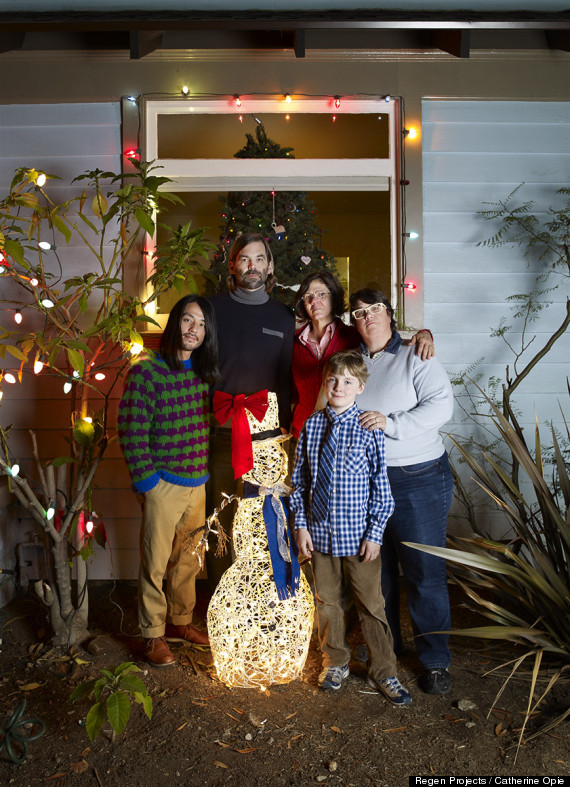 The Opie Family, 2010. Courtesy Regen Projects, Los Angeles © Catherine Opie.
In honor of DOMA's demise, Opie sent a statement to the Huffington Post via email, recounting her reaction to the ruling. Here is her quote:
June 26th, what a day as tears flowed down my face while watching CNN this morning. Such a report for my 11 year old son to witness and the relief and realization that on this day we move forward yet again. I thought of the Neil Armstrong quote, which is 'That's one small step for man, one giant leap for mankind.' Why this quote fluttered around in my head amidst the tears of joy after a long road to equality is a mystery. But, I pause, and sigh and am grateful for a better and more equal world on this day.
BEFORE YOU GO
PHOTO GALLERY
LGBT Artists We Love