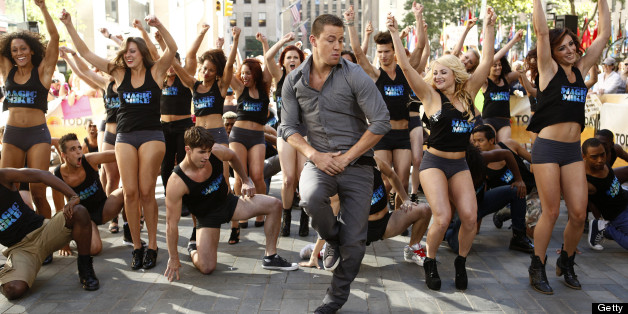 By Michael Lopez

There is no denying that Channing Tatum is a top notch dancer. Anyone who's seen Step Up or Magic Mike can clearly attest to that. But where did he learn his trademark moves? Quite possibly from some quinceañeras!
he Alabama native clearly had some Latino influences growing up. When speaking with Vanity Fair, he opened up about his teenage years and his favorite Spanish birthday parties.
"Do you know what a quinceañera is?" Tatum asked the VF reporter. "It's like a sweet sixteen. Hugely dance oriented. I got tired of being the tall, skinny white kid that couldn't dance, that couldn't get any of the beautiful Spanish girls."
He went on to say that those fiestas were what inspired him to pick up dancing. Perhaps it's time to extend Channing an official invitation to QMQ!
Read more Blogamole's News and Chisme here.

BEFORE YOU GO
PHOTO GALLERY
'White House Down'