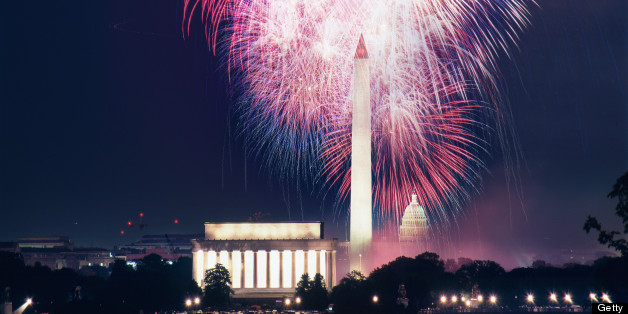 Is there anywhere better in America to spend the Fourth of July than Washington, D.C.?
Sure, Philadelphia is the "Birthplace of Democracy" and Boston is called the "Cradle of Liberty," but D.C. is home to the White House and the Capitol, the Supreme Court and the Library of Congress.
Love or hate Washington for its dysfunctional politics but admit it: D.C. knows how to celebrate America's birthday.
Start July 4th with a visit to our most important documents at the National Archives. The Declaration of Independence will be read aloud and hands-on family activities are scheduled for the entire day.
Not far away, the annual National Independence Day Parade kicks off at Constitution Avenue and 7th Street at 11:45 a.m.; it marches to 17th Street and includes bands, floats and representatives from around the United States.
That evening, grab a spot on the West Lawn of the U.S. Capitol for "A Capitol Fourth"; Barry Manilow will headline the concert along with stars like Darren Criss from "Glee," Broadway's Megan Hilty and the cast of "Motown The Musical."
The show starts at 8 p.m and will stream simultaneously on PBS and NPR for those who can't attend in person.
Once the concert ends, Tchaikovsky's "1812 Overture" will signal the start of the main event: fireworks. If sitting on the National Mall isn't your vantage point of choice, check out rooftop parties at area hotels and restaurants, or take a dinner cruise on the Potomac River.
Here are some suggestions for places to get a meal or drink on July 4th.
If you'd rather avoid downtown D.C., many suburbs are holding their own Fourth of July celebrations. Arlington's family-friendly July 4th party includes live music, kickball, arts & crafts and a view of the D.C. fireworks; in Frederick, you can "dunk a Frederick celebrity" before the fireworks show.
Gaithersburg's festivities are headlined by local band Lloyd Dobler Effect, while Alexandria's Mount Vernon celebrates America with "made-for-daytime" fireworks.

PHOTO GALLERY
July 4th Pictures