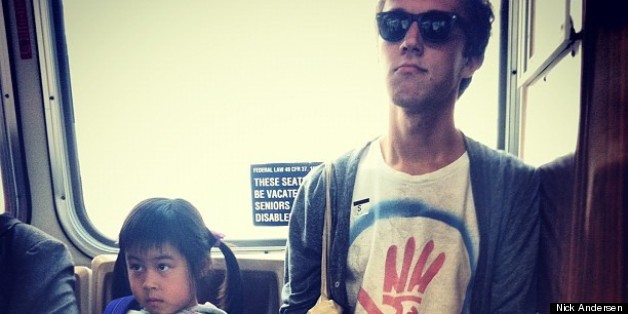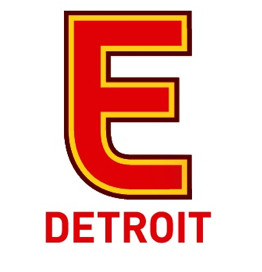 Love the obsessive detail and pronounced snark of the Curbed Detroit website? Hungry to see that format applied to more than architecture and real estate? Feast on the new Eater Detroit website, which launched Thursday morning in the Motor City. Both titles are part of the Curbed Network of blogs.
The passionate food people at Eater National now run a total of 24 hyperlocal urban food sites from coast-to-coast, including the new Eater Nashville, which also launched today.
At the helm in Detroit is Nick Andersen, a 23-year-old Milford, Mich. native and 2012 graduate of the University of North Carolina at Chapel Hill. Andersen was last heard as an intern on WDET 101.9 FM's "The Craig Fahle Show," and has had gigs as an intern and contributor at NPR and the Wall Street Journal's Speakeasy blog, as well as a member of the Carnegie-Knight Foundation's News 21 investigative reporting project.
He's also ventured outside the confines of the Detroit dining scene -- this young journo has recently lived in North Carolina, Phoenix, New York City and Washington D.C.
"Nothing is too small or too weird," wrote Andersen in his introduction, promising meta-food-media coverage, restaurant openings, closings and hopefully lots of jokes. "We want it all."
We've already been digging the new Eater Detroit Heat Map. Dig into Andersen.

Favorite foods: You could call Andersen an egg man. "Like big, full-table all-day brunch style food: French toast, big omelettes (with apples or blackberries inside; trust me, it's delicious), hearty whole grain toast, grapefruits. Needless to say, I also eat other meals at other times of the day."

Favorite food writer: Frank Bruni (an alum of the Detroit Free Press and Andersen's alma mater, UNC-Chapel Hill). That is, he loved Bruni the way we all did, when he was writing food reviews for The New York Times. "Now that he's mostly focused on politics and opinion writing, it's just not the same."
Favorite high-end Detroit dining joint: "Pegasus Tavernas (does that count as high-end?)"

Favorite lowbrow Detroit dining joint: Lafayette Coney Island
Is he worried about the competition? (For an LOL, read Molly Abraham's response to this news over at Deadline Detroit)
"I think that it's really great to know that there are so many other people interested in writing about food and drink here in the city," Andersen told The Huffington Post. "At times, I'm sure we might step on each other's tails as we eagerly line up to write about the same new restaurants, but I think what Eater can offer that will maybe change the scene a bit is the full life and death of a restaurant. I consider myself a storyteller at heart, and I think what the Eater model hopes to do is tell the stories of the places where we eat."
Really, nothing is too weird: "I once interned in a pirate store, where I taught young children how to read and write and occasionally draw maps (Dave Eggers' San Francisco-based 826 Valencia, a creative writing workshop.)
BEFORE YOU GO
PHOTO GALLERY
Food Trends Others Predict For 2013