It's that time of year again, guys. It's county fair time -- and by that we mean it's fair food time. While we're fond of our beautifully baked crepe cakes and our crisp panzanella salads, there will always be a special place in our heart for the worst (or best, depending on who you ask) of foods deep fried at the fair. We might not be able to really get down with deep-fried butter, but deep-fried Klondike bars are definitely something worth trying.
If there's one stand that really takes fair food to the next level, it's Chicken Charlie's. Chicken Charlie's has brought us Totally-Fried Kool-Aid. They're also responsible for the Totally Fried PB&J. One things for sure, they're creative deep-fryers.
And while Chicken Charlie's is definitely making a significant contribution to America's obesity problem, they're at least innovative in the kitchen. Check out our favorite highlights of the Chicken Charlie's menu:
Totally Fried Oreos
It's what this cookie has always wanted.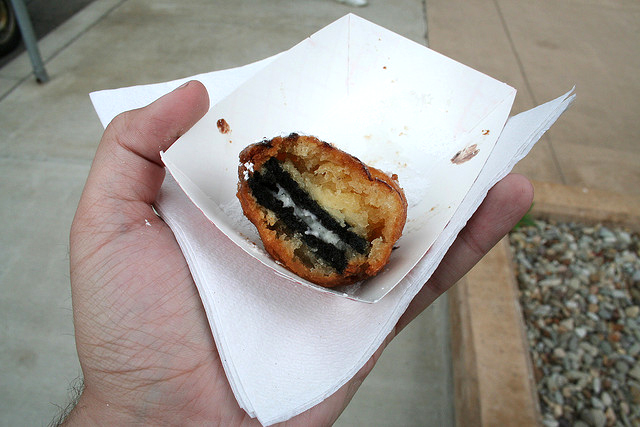 Photo credit: Flickr/ benzado

Krispie Kreme Sloppy Joe
Somehow, this combination almost makes sense.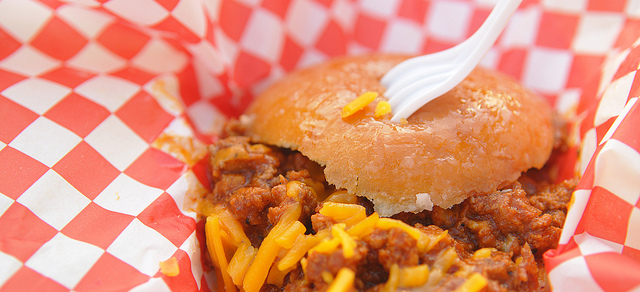 Photo credit: Flickr/ koadmunkee
Totally Fried Cookie Dough
If you're eating cookie dough, you may as well eat deep-fried cookie dough.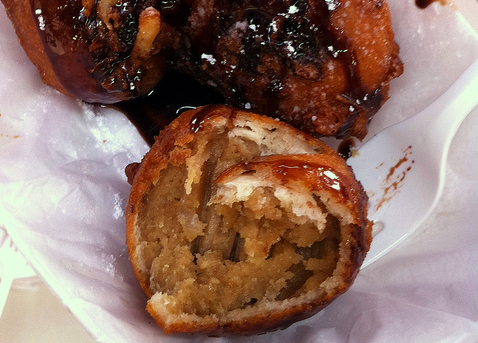 Photo credit: Flickr/ David Berkowitz
Totally Fried Bacon Wrapped Pickle
Oh, snap. Things just got real.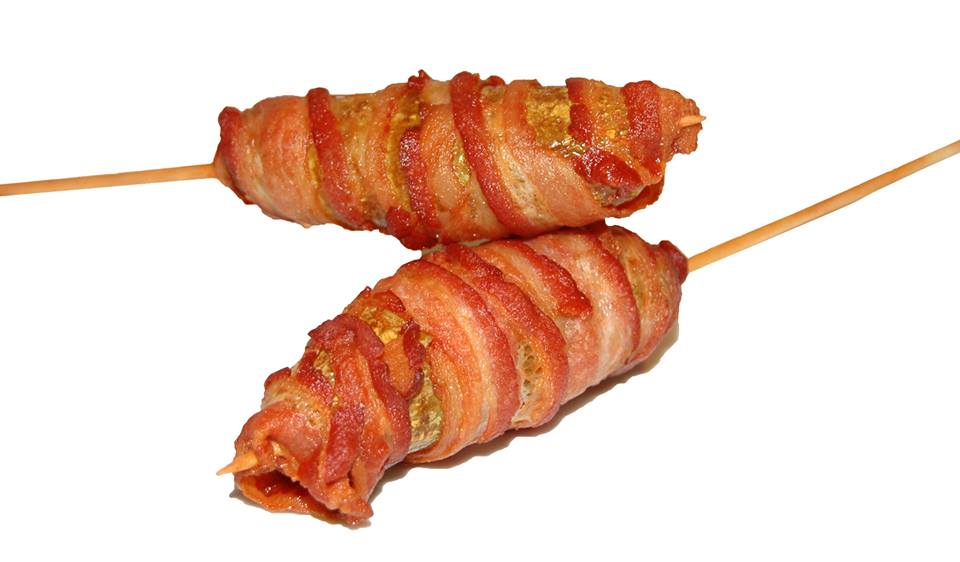 Photo credit:Dill Pickle Popcorn Movement
Waffle Dog
The corn dog is giving breakfast a try.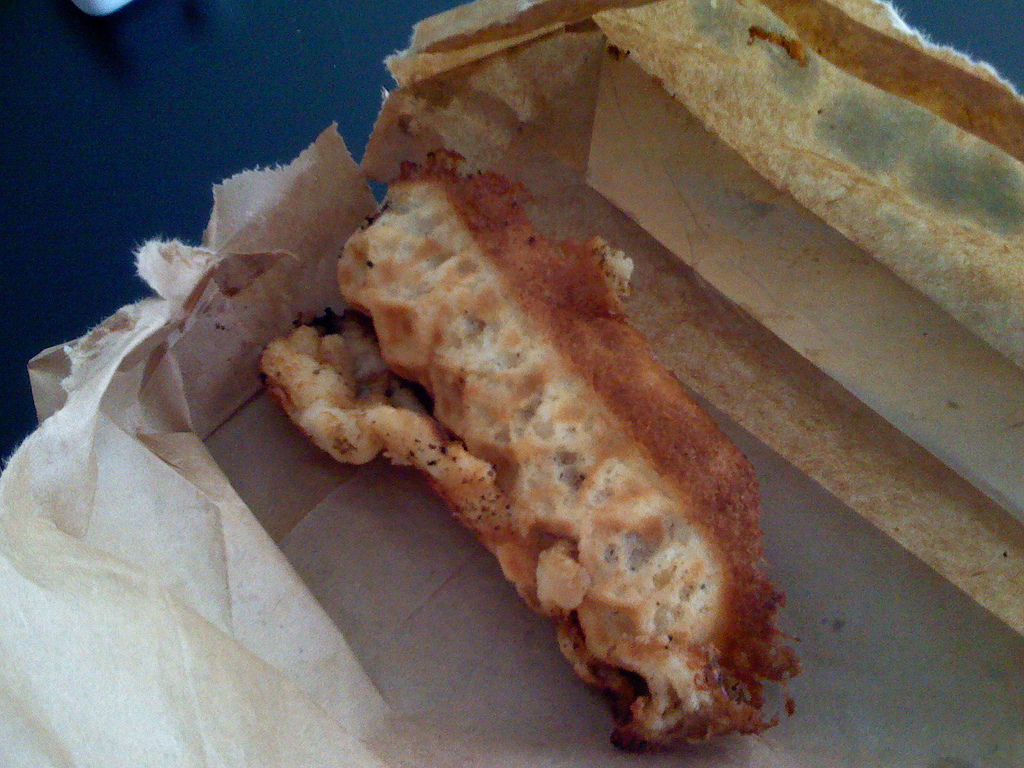 Photo credit: Flickr/ torus
Totally Fried Kool-Aid
This is mind boggling, but the end result is a lot like sweetened dough.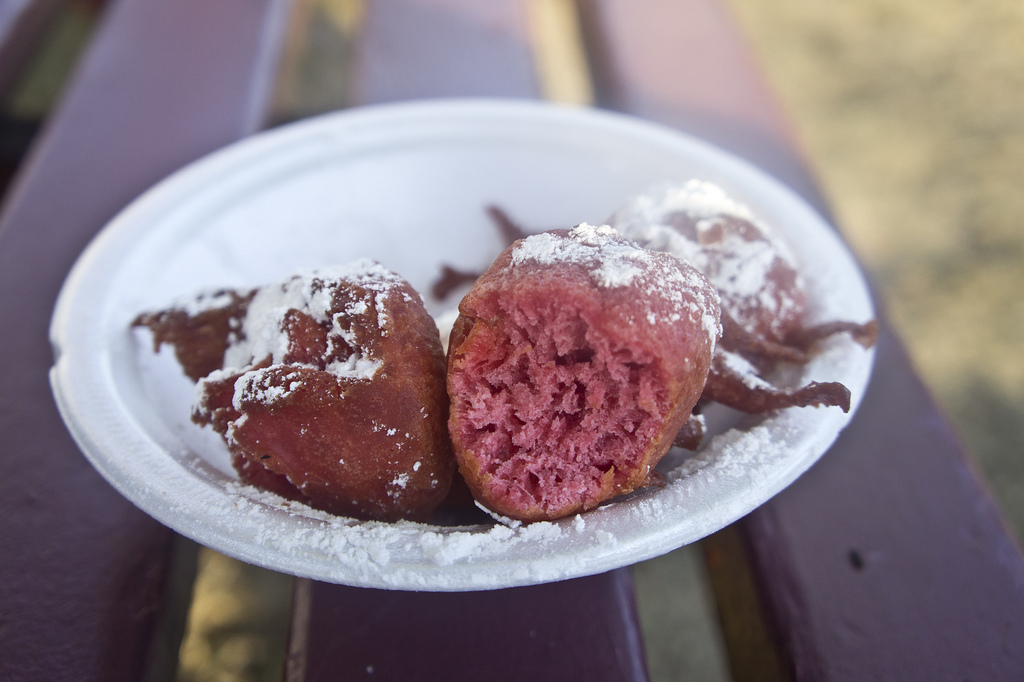 Photo credit: Flickr/ Ruocaled
Totally Fried Klondike Bar
Tempura ice cream times 1,246,523,593.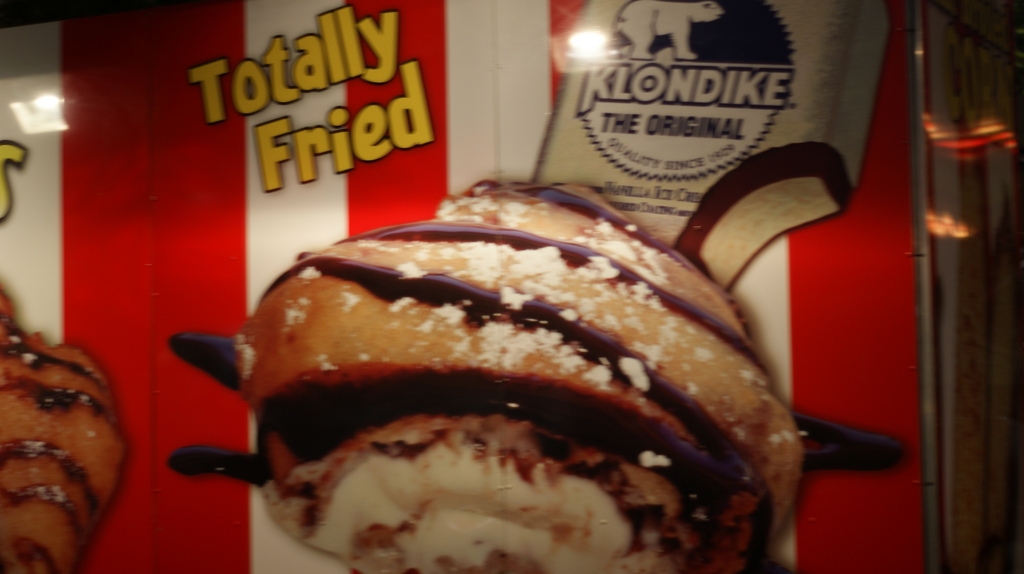 Photo credit: Flickr/ thetalesend
Totally Fried PB&J
Whoa. Heads blown.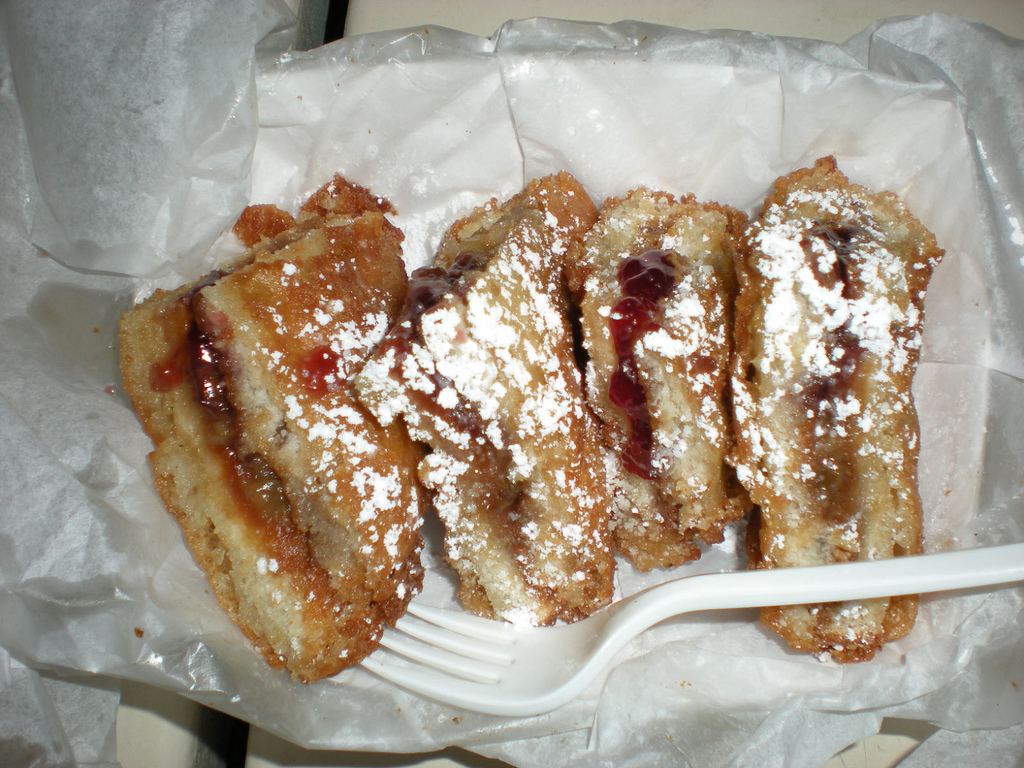 Photo credit: Flickr/ Stacey Huggins
Totally Fried S'mores
When there's no campfire, opt for the deep fryer.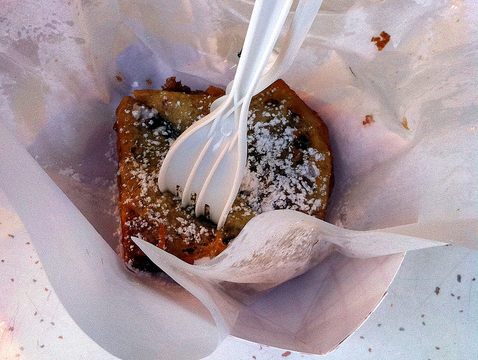 Photo credit: Flickr/ David Berkowitz
Deep Fried Cereal
Officially impressed.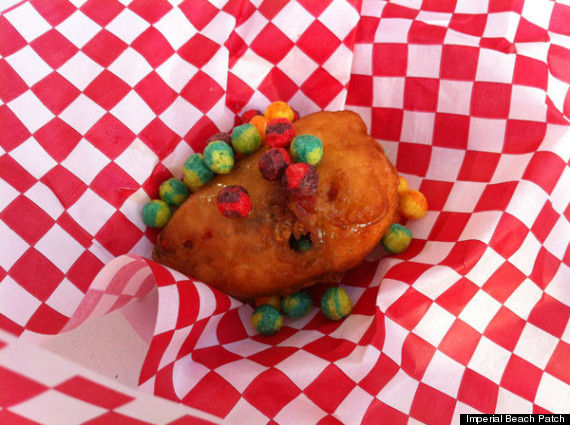 See the rest of Chicken Charlie's menu highlights on their site. Or visit them at your local county fair. And if you're worried Chicken Charlie's won't be there, you can rest assured knowing that these deep-fried creations will be present thanks to one of the many other happily deep-frying food stands.
Note: not all of the images above are Chicken Charlie's products, but they represent options on the Chicken Charlie's menu. The last three menu items are previous creations on the Chicken Charlie's menu.

Want to read more from HuffPost Taste? Follow us on Twitter, Facebook, Pinterest and Tumblr.
Check out more crazy fair food items.