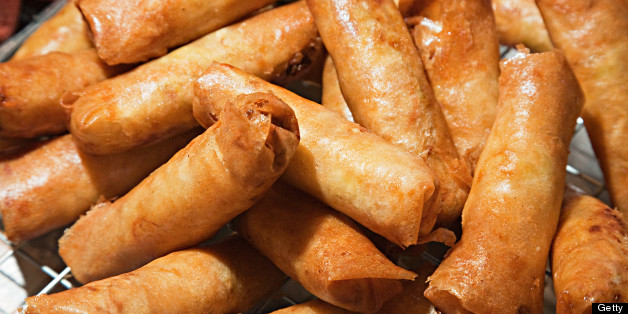 A Southern California immigration officer has been indicted on charges that she took thousands of dollars -- and 200 egg rolls -- as bribes from immigrants seeking citizenship and green cards.
Mai Nhu Nguyen, 47, of Irvine was arrested June 6 after taking 200 egg rolls from a citizenship applicant and $1,000 and $2,200 bribes from two other immigrants since 2011, the U.S. Attorney's Office said in a press release Wednesday.
For eight years, Nguyen worked as an officer for U.S. Citizenship and Immigration Services in Santa Ana, where she reviewed applications for immigration benefits, prosecutors said.
Nguyen was released on a $20,000 bond and is set to be arraigned July 1.
Each count of bribery by a public official is punishable by up to 15 years in federal prison.
In a similar case in May, four immigration officers were charged with bribery and fraud, the Los Angeles Times reported.
One attorney and former Immigration and Naturalization Service agent, Kwang Man "John" Lee, allegedly told his clients he could get them citizenship in exchange for a pound of marijuana and $44,000. He also allegedly bribed officials with round-trip tickets to Thailand, a computer and a 47-inch flat-screen TV, according to the Times.
Lee allegedly had associates at various stages of the immigration process willing to take bribes and provide favors for his long list of clients, who were from around the world and willing to pay tens of thousands.
BEFORE YOU GO
PHOTO GALLERY
Bad Choices