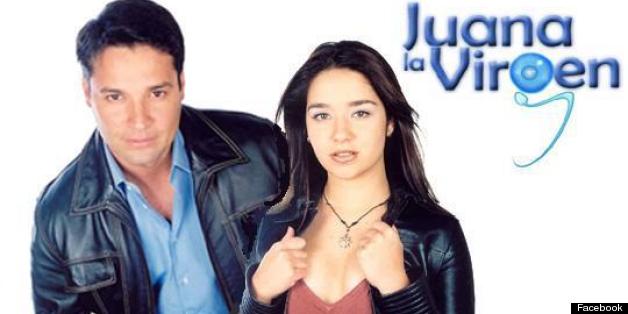 A teenage girl who is devoutly religious gets artificially inseminated -- by accident. No, that's not a headline from the "Alien Born With Two Heads" tabloid you always see in line at the grocery store. It's the actual plot of an actual TV show that will be coming to The CW.
"Jane The Virgin" is being adapted from the Venezuelan telenovela "Juana La Virgen," which has been available to American audiences through Univision and Hulu for sometime, reported Deadline. The original TV show centers around Juana (Jane), a 17-year-old girl who gets impregnated through a hospital error. When the man whose sperm she gets inseminated with finds out, he begins to fall in love with her despite the fact that he is older and married to another woman. Totally normal, not-so-subtle Virgin Mary references, right?
Here are the original show's opening credits (note the sperm-and-egg theme going on):

One of the people behind the American adaptation is Ben Silverman, who was responsible for turning "Yo Soy, Betty La Fea" into "Ugly Betty."
Jezebel's Kate Dries offers a few excellent suggestions for the name of the American adaptation if it's not directly translated into "Jane The Virgin." "I Went to High School and All I Got Was Artificially Inseminated" is our personal favorite.
BEFORE YOU GO
PHOTO GALLERY
The CW's New Shows 2013-2014