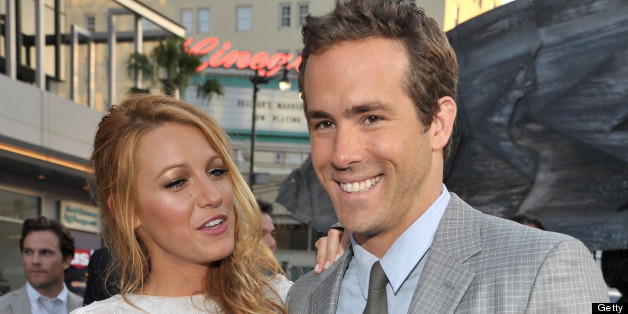 Ryan Reynolds and Blake Lively seem to be completely settled into married life, with Lively making sure her husband's always looking good by giving his outfit the thumbs up before he goes out every day.
At the Barcelona world premiere of his new animated movie, "Turbo," Reynolds told "Extra" that his young wife had agreed on his sartorial choice of a light blue shirt with a skinny coral tie, commenting, "I would never walk out of the house without her approval." Not a bad idea, given that Lively is often praised for her amazing style!
Reynolds voices the main character in "Turbo," a fun movie about a typical garden snail who just might live out his dream of winning the Indy 500 after a freak accident. It will be released in the U.S. on July 17, just two days apart from another Reynolds movie, "R.I.P.D.," about a squad of undead cops. Busy man!
Also on HuffPost:
PHOTO GALLERY
Celebrity Couples
BEFORE YOU GO