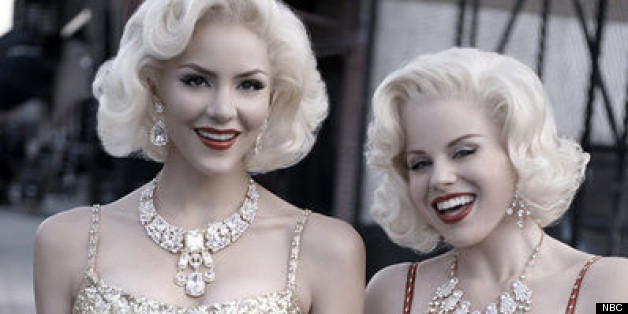 "Smash" lives again ... sort of. Reruns of the NBC musical drama will head to Ovation beginning this summer.
"'Smash' is exactly the kind of art-centric programming that Ovation's viewers crave. This high-quality series fits in brilliantly with our efforts to showcase the powerful role that the arts play in our lives," Robert Weiss, chief creative officer of Ovation, said in a statement. "Ovation is thrilled to satisfy the wishes of diehard 'Smash' fans and followers to keep the series alive, as well as to provide viewers, who are new to the series, an opportunity to experience the incredible talent, music, dancing, drama and excitement."
NBC canceled "Smash" in May after two seasons. The drama, which was considered a hit during its first season, suffered in the ratings department in the second season when "The Voice" was no longer its lead in.
"Smash" premieres on Ovation on Friday, July 19 at 8 p.m. ET. Season 2 will begin airing in November.
PHOTO GALLERY
Smash Season 2