Model Ali Lohan was seen sporting a cute pair of black short shorts in SoHo on Thursday.
The Daily Mail reports that 19-year-old Lohan was spotted with her mom Dina supposedly apartment hunting for her older sister Lindsay. Lindsay Lohan, 26, has been in rehab since March following a violation of her probation in Santa Monica, Calif. Lindsay started at the Betty Ford Center, and transferred to Cliffside in late June.
In anticipation of Lindsay's release, Dina and Ali have been spending quality time in SoHo, looking fabulous. Check out this picture of Mama Dina in a hippie-chic ensemble, and Ali showing off her long, beautiful legs in black fringe cutoffs: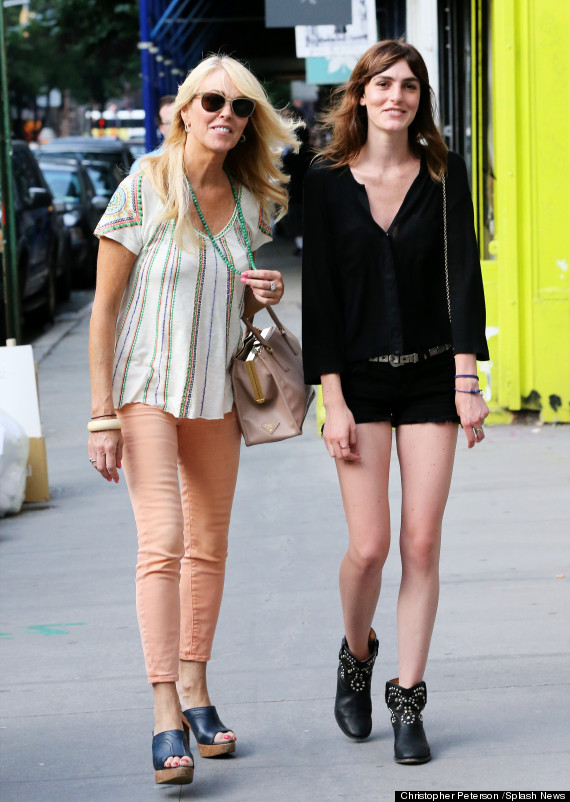 Whatever the true nature of their NYC walk-about, we're sure loving those shorts!
BEFORE YOU GO