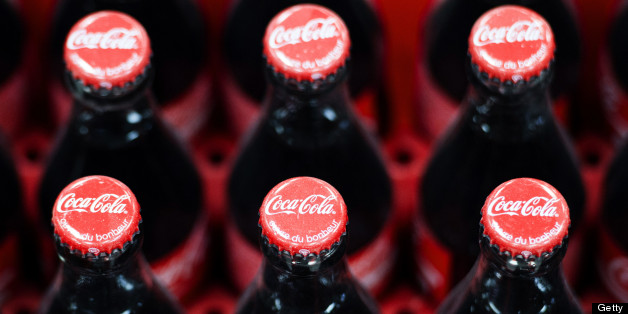 Coca-Cola announced on Wednesday plans to sell the company's first stevia-sweetened Coke product, Coca-Cola Life, in Argentina beginning this week.
Stevia, a natural sweetener derived from a species of plants native to South America, Central America and Mexico, is sweeter than sugar but has no calories. Coca-Cola Life will have about half the calories of regular Coke.
Beverage Daily tweeted a picture of the drink earlier this week:
News alert: Coke introducing "Coca-Cola Life" mid-cal cola with sugar & stevia. Initially only in Argentina. pic.twitter.com/oMb2Qo52xt

— Beverage-Digest (@BeverageDigest) June 26, 2013
The news comes months after Coca-Cola announced it would make over Sprite's recipe in the U.K., subbing in stevia for some of its sugar content. Around the same time, Coca-Cola U.K. released an anti-obesity television commercial.
Experts, however, question if soft drinks made with stevia are truly a healthy option for people suffering from obesity and diabetes. Following the Sprite announcement, Dr. Sharon R. Akabas, a director at Columbia University's Institute of Human Nutrition, told The Huffington Post that she was concerned by the couching of the stevia-sweetened beverage against the backdrop of Coca-Cola's anti-obesity campaign. "It gives the impression that [drinking stevia Sprite] is a really healthy thing to do," she said, "but it's still ... calories of sugar, which has no nutrients."
Coca-Cola's decision to release a stevia-sweetened cola is especially interesting in light of recent comments by PepsiCo CEO Indra Nooyi. "Stevia unfortunately does not work well in colas," she said in May.
Efforts by The Huffington Post to reach Coca-Cola for comment were unsuccessful. We will update the story as necessary.
UPDATE: Coca-Cola representative Rosalyn Kennedy tells HuffPost that the company will "explore [a] roll-out of Coca-Cola Life in other markets." The soda, she said in an email, is "the latest example of our global commitment to offer more reduced-, low- and no-calorie options."
BEFORE YOU GO
PHOTO GALLERY
The Most Popular Sodas in the World